One week down, three more to go! This blogging everyday thing hasn't been too hard...YET. But, after a few days of long-ish, more though provoking posts, it is time for just a few pictures. It has been a long, but fun day. A birthday party, followed by some errands and cleaning, and ending with family movie night.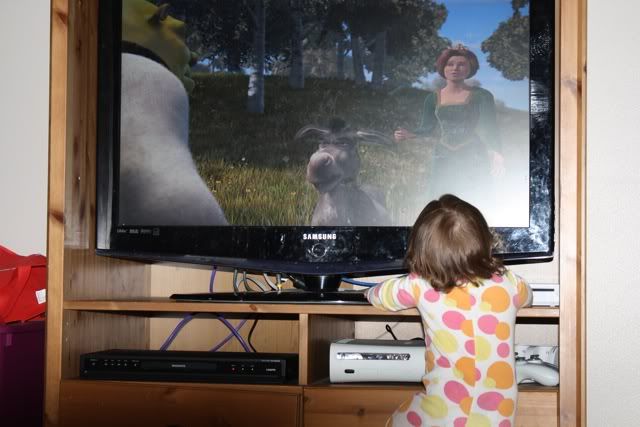 And we wonder why there are so many fingerprints on the TV?!?!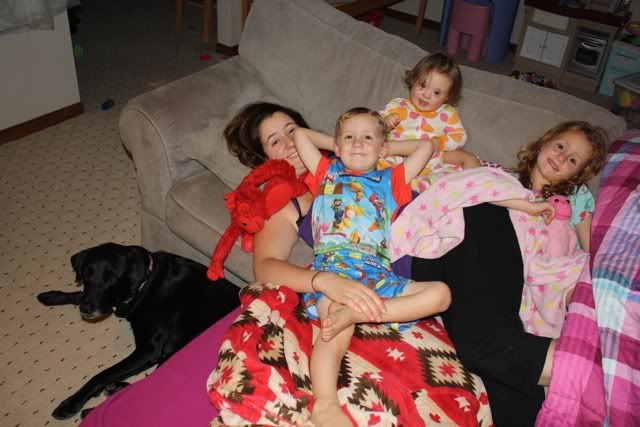 Night everyone...rest up for another crazy Wisconsin sports day tomorrow. Brewers then Packers, nice!