I realize a lot of my posts recently have revolved around ice cream. We do like ice cream over here, though, I promise we don't have it
every
night. It seems though, when we do have it, picture opportunities arise.
One night last week, Charlotte, Will, and I went and picked up Culver's ice cream after dinner while Mike helped Katherine with her homework. We didn't get Charlotte her own cone this time, so she had to ask her brother and sister to share.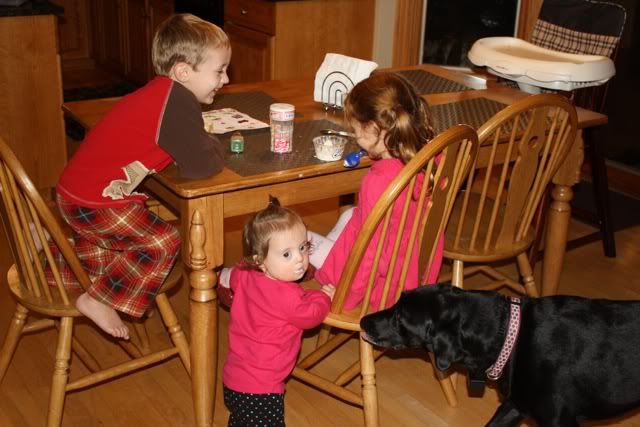 Sophie wanted some too!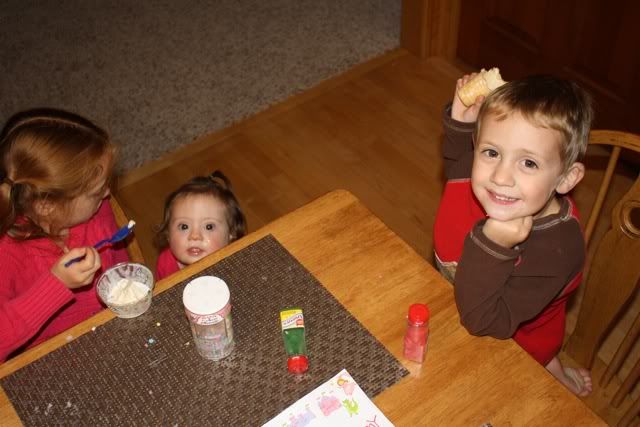 Speaking of ice cream, my grandma is now settled in her new apartment (which happens to be right down the street from us!). We have been over to visit a few times, and Will has decided he wants to live there. Why? Because, ten feet down the hall from my grandma's apartment is a little store where residents can purchase groceries and what not. Will thinks it doesn't get much better than being able to go and buy ice cream whenever you want.
Yes, we love ice cream.