What a weekend! We had a busy, fun filled couple days. The kids are wiped, as am I, and I am hoping we all make it out of bed for school tomorrow.
The kids both had school parties, as well as a couple opportunities for trick-or-treating. Today, we had lots of friends and family over for a pizza party and some Halloween fun. I need a weekend to recover from our weekend!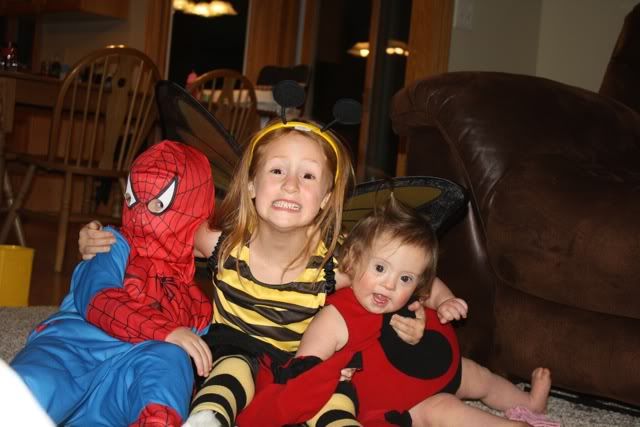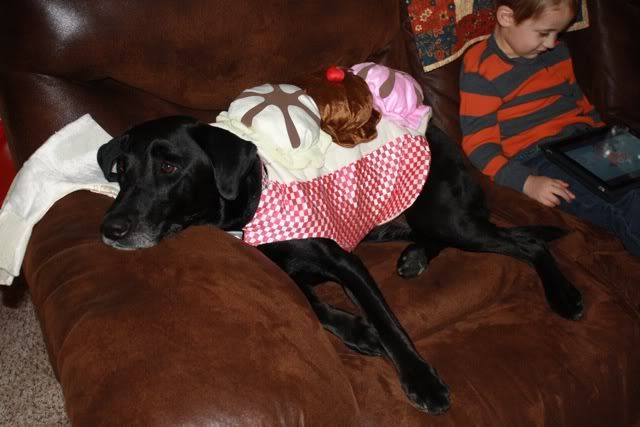 Sophie the banana split (minus the banana hat, she hated that part of the costume)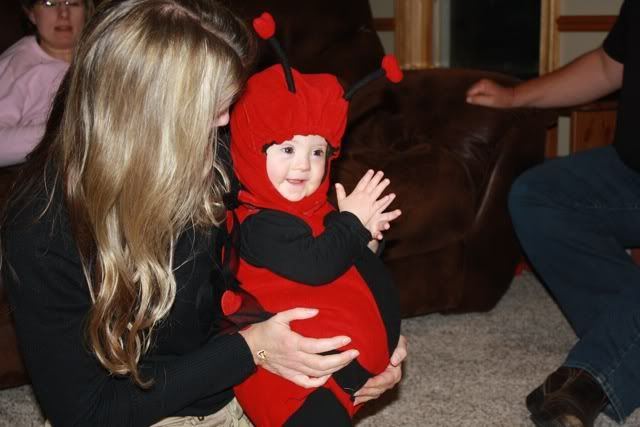 Happy Halloween everyone!