I love the zoo. My kids love the zoo. Our friends love the zoo. Luckily, we have a great zoo 15 minutes from our house. Today was a zoo day.
The weather was perfect. The kids were excited.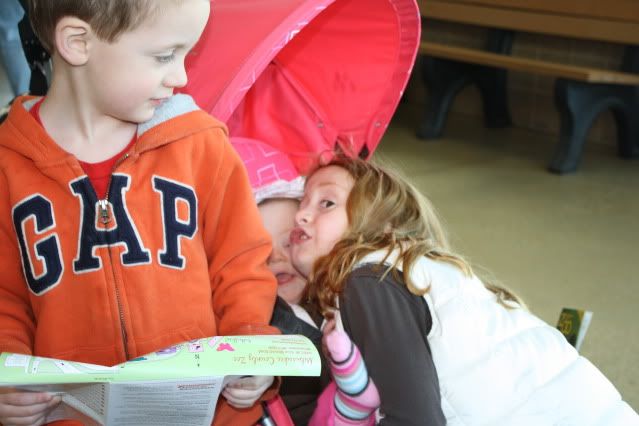 As usual, Katherine couldn't get enough of her sister.
Last summer, our lives were filled with doctor's appointments, constant worry about upcoming surgeries, and trying to find acceptance of a life we didn't expect.
I have been counting down the days to this summer....to put all of those crazy memories behind us and create new ones.
One of the best parts of spring/summer is hanging with our friends at the zoo. This is the first of probably 30-40 times this summer we will visit (and that is not an exaggeration!).
The kids have their routine; their favorite animals? For Katherine and Alec, the prairie dogs (which they have named Katherine and Alec....love the egocentricity of 5 year-olds!). Will's favorite? The lions. Though today, they were more entertained by trying to decide if the mommy lion or the daddy lion was responsible for the giant pile of poop.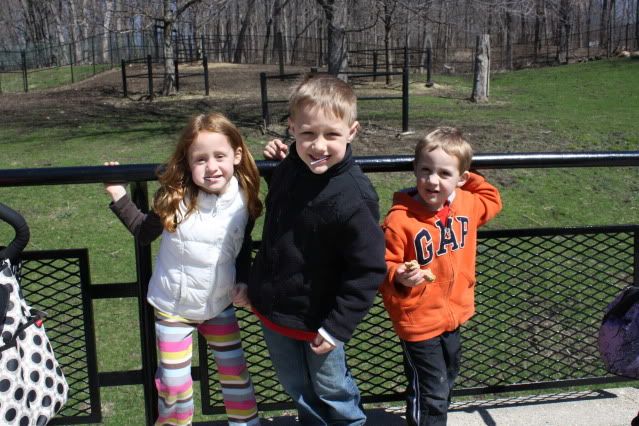 Missy and I chat while sipping "good" coffee. The kids lead the way, stopping to see what animals are close to extinct, endangered, or doing okay.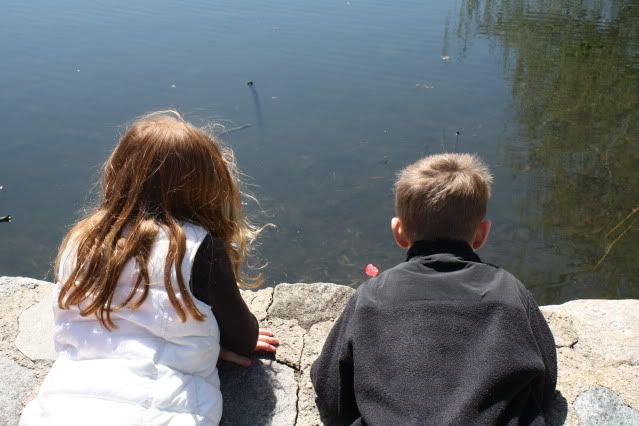 Charlotte and Sam both started in their respective strollers, and later moved to the baby carriers for a better view. At one point, Missy and I looked like an ad for baby wearing.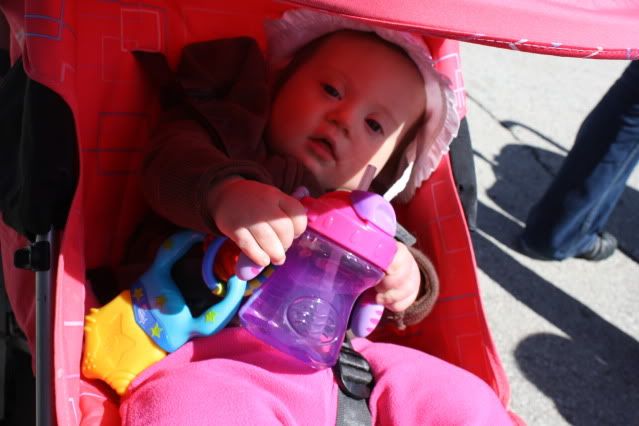 Charlotte was determined to be barefoot; despite 60 degree temps and my constant attempt to put her socks back on. I finally gave in.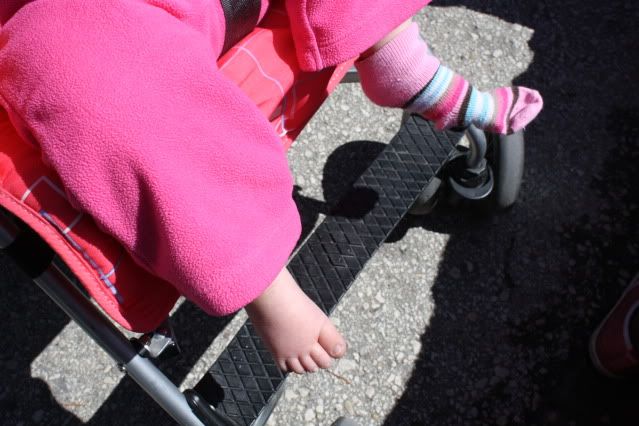 Being together, enjoying each others company. So simple.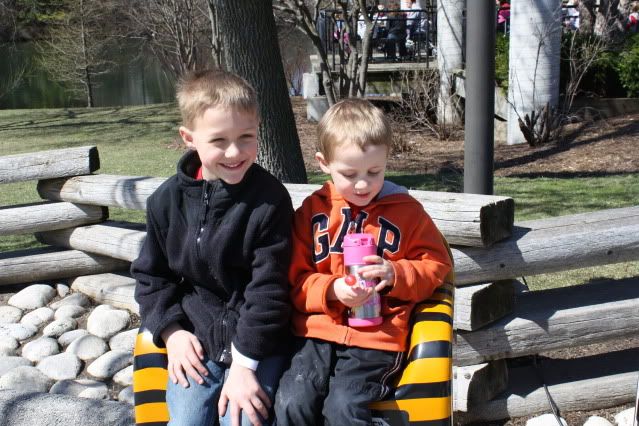 Days like today remind me that yes indeed, summer is coming.




I think everyone else had the same idea, as today the zoo was quite busy.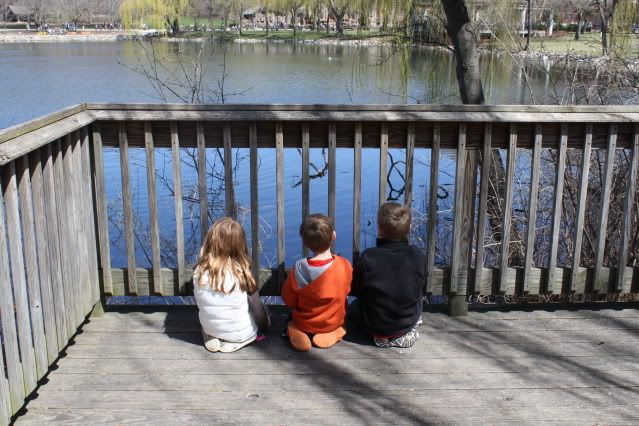 The kids didn't seem to mind though. We have been there enough times to know what to avoid on busy days (the fish house is the worst!). We know where to find treasures that the casual zoo goers don't know about.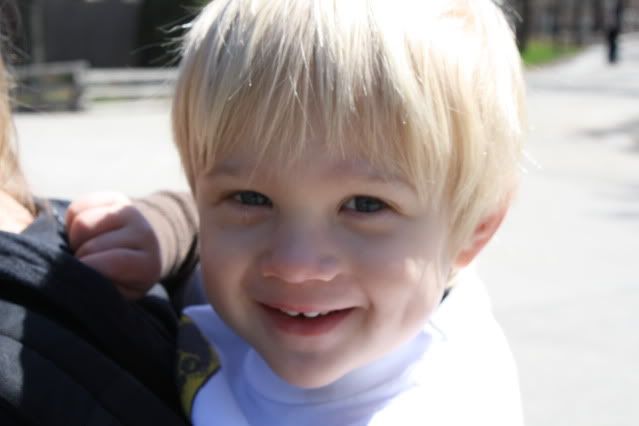 *Check out this kid's dimple! Seriously, is he not the cutest?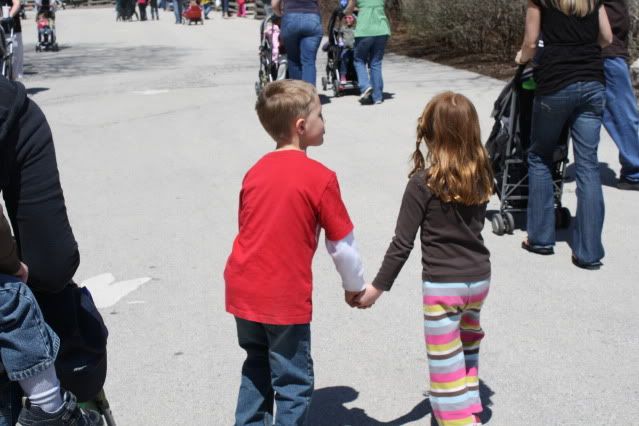 Yes, summer is coming! I am determined to make up for everything we missed last year. Bring on the parks, pools, beaches, and many more trips to the zoo.




Bring on the worry-free days of enjoying my children, and living life through their eyes.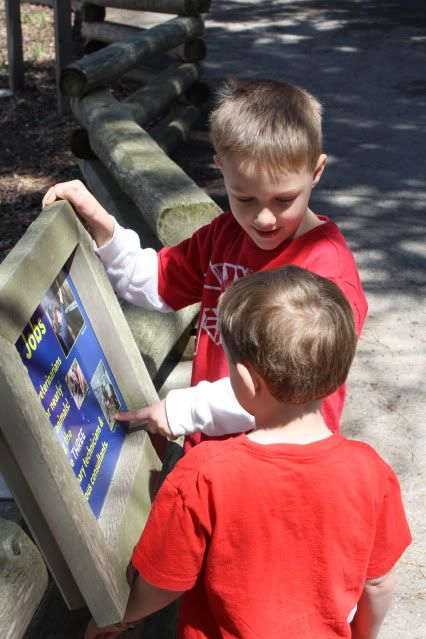 Bring on all of Charlotte's "firsts"...first time she experiences grass between her toes, splashing in the baby pool in the backyard, and running her hands through sand.




This summer is going to be a great one.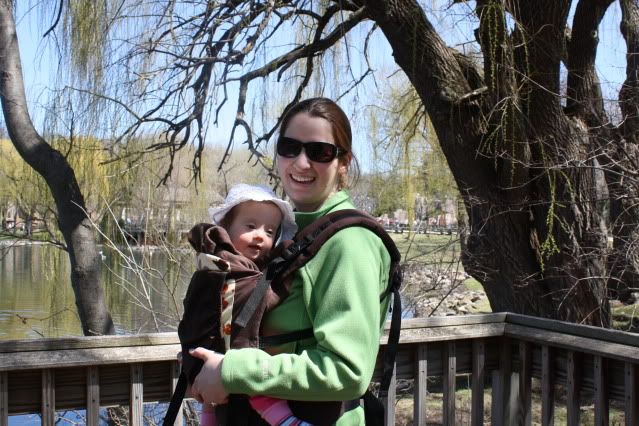 Happy zoo day, and to many, many more this summer.

*On a completely different note, in between all the great summer memories, it looks like we will be packing and MOVING....accepted an offer last week on our house, and while we have yet to find a house that we like, we are looking. Barring anything crazy happening during the upcoming inspections, it looks like we will be moving in mid-June. Ekk!