Yes, things are looking up--thank goodness! The past month has been incredibly stressful and we welcome some good news around here.
Charlotte's blood counts came back yesterday, and both her platelets and her WBC have increased into the normal range. Yay! We are cautiously optimistic that they will stay there and we will never have to deal with the oncology clinic again. However, she will continue to have periodic blood checks just to make sure. I have to say, when I heard this yesterday, for the first time in weeks I breathed a sigh of relief. I have been on edge, freaking out about every mark on her body thinking it could be a new bruise or the start of a rash; it is hard not to assume the worst.
Charlotte finally has started to feel better. Sunday was the first day we really saw a change in her demeanor, and it has definitely continued to improve throughout the week. She is still weak and has lost a lot of muscle strength, however, with the exception of walking around like a drunkin' sailor, she seems to be on the mend. She is happier, taking more of an interest in her toys, and enjoying food again. We can definitely see the gluten-free diet working.
I will leave you with a few pictures. Charlotte still wasn't feeling like herself when the older kids went trick-or-treating, so we didn't even attempt to put on her costume. She hung back and helped hand out candy instead.
Gluten-free ice cream cone with Lactose-free ice cream. Still a hit.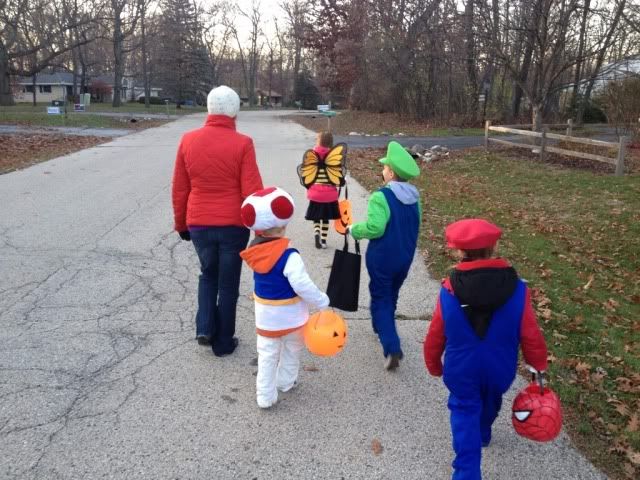 The Bee.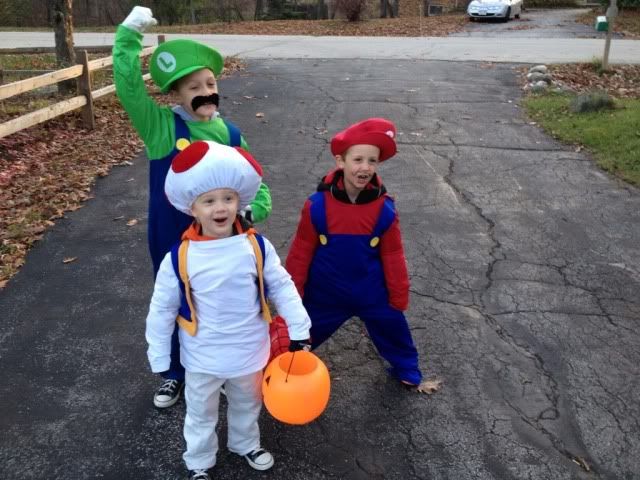 The Mario Brothers and Toad.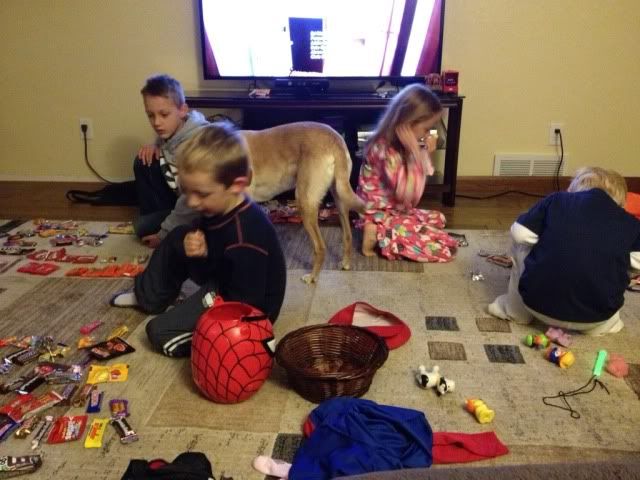 Checking out the loot.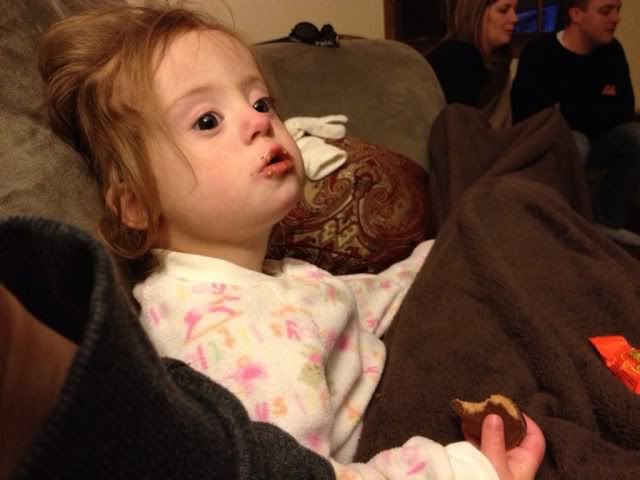 Thank goodness peanut butter cups are gluten-free!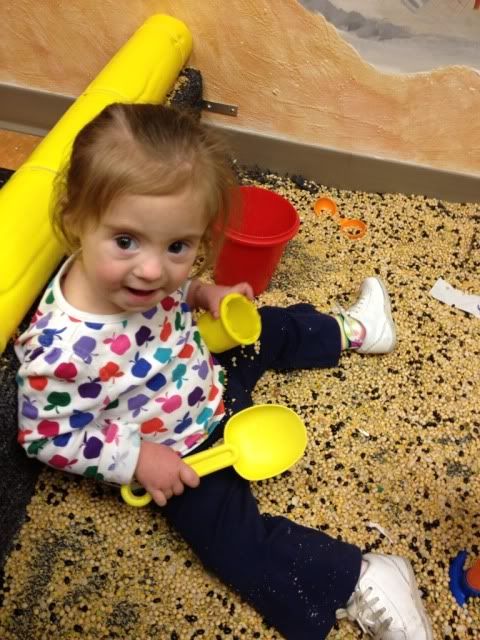 Charlotte and I have been doing a lot of grocery shopping lately; checking out gluten-free options. This is her response when I asked if she liked shopping...
Thank you again for continued thoughts, prayers, messages, emails, letters, phone calls, etc. We have really, really appreciated all the support these past few weeks and realize how lucky we are to have so many people in our lives who care about our girl. Thank you.