It was nearly 80 degrees and sunny today. Here, in Wisconsin. In March. Crazy, huh?! We enjoyed every minute of it. Walks, swinging, biking, soaking up the sun. Love it.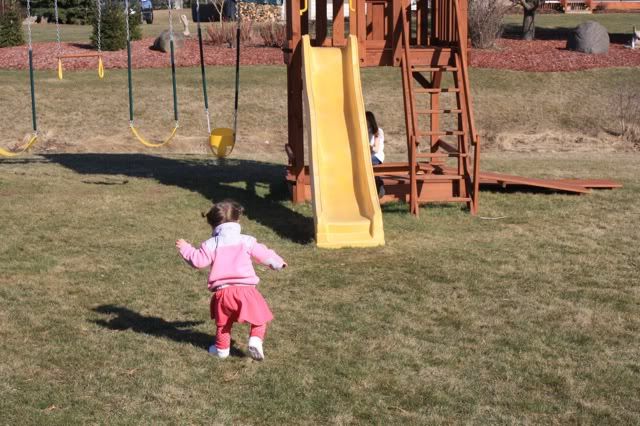 We spent hours outside yesterday and today, and Charlotte walked the entire time. No crawling on concrete for this little girl!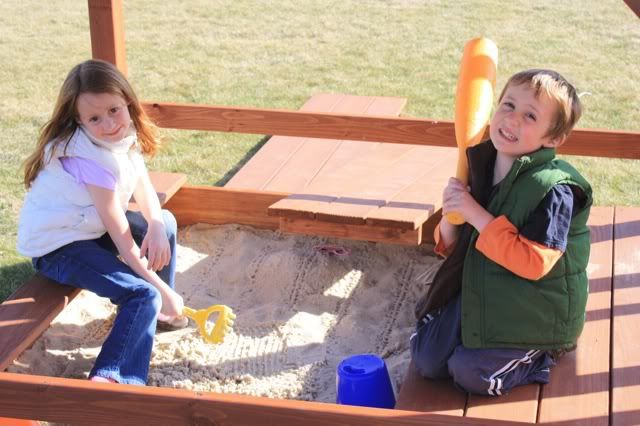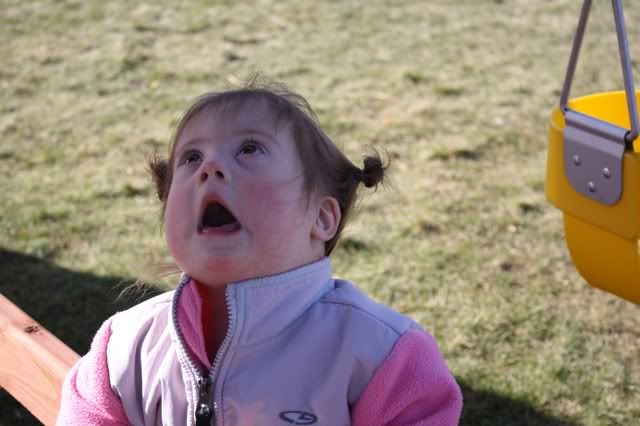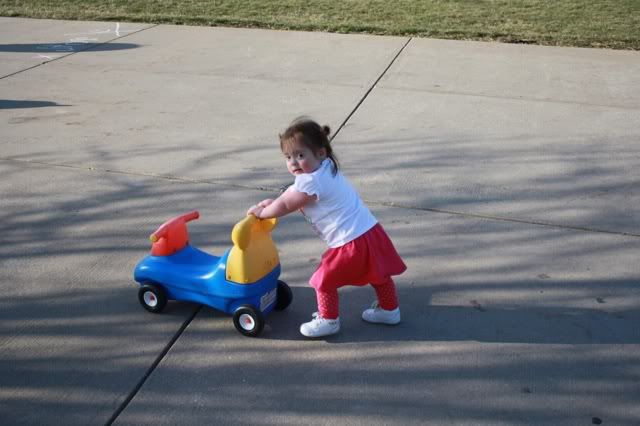 Katherine discovered that bike riding minus training wheels is much more fun!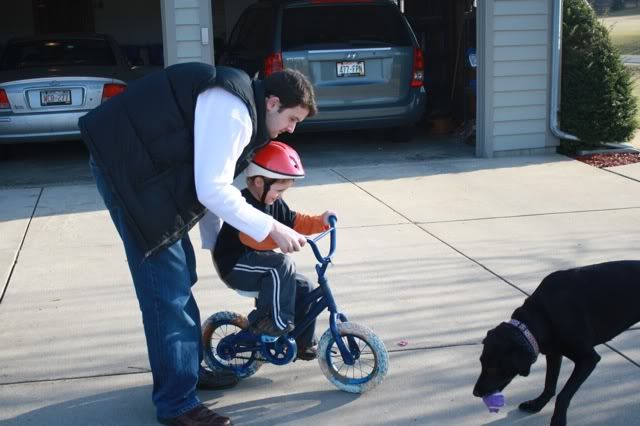 And Will thought he would give it a try as well.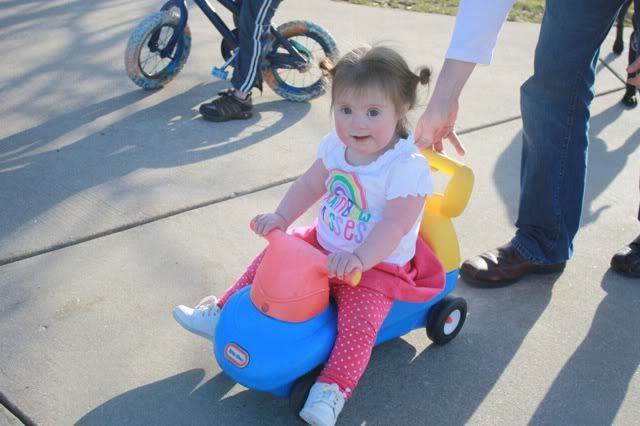 Also today, my favorite little man took his first bus ride during a field trip at school. He thought he was pretty cool.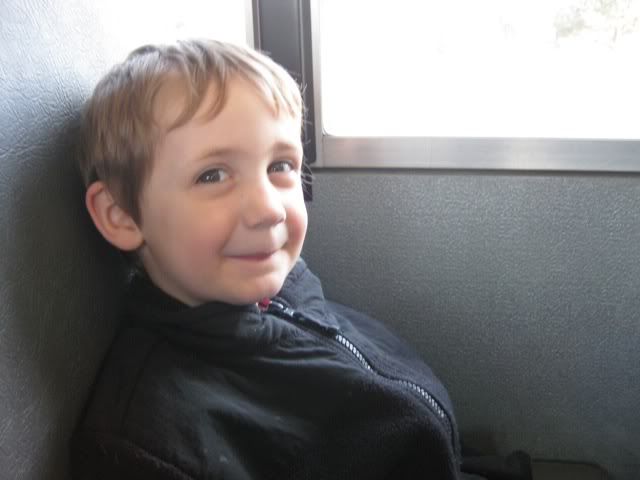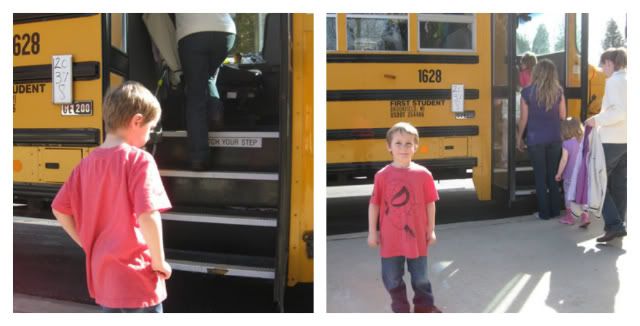 Finally, before I sign off for the night, I want to wish everyone (especially you, Patty!) a very happy Pi day! When I was teaching, March 14th (3-14) was a pretty special day in my classroom. Go eat some pie...but be sure to measure the circumference and divide it by the diameter before you dig in.