Today, 3/21, is a day to celebrate. Celebrate individuals with Down syndrome, or as the date represents, three copies of the 21st chromosome. A day to celebrate Charlotte and all those who also have a bonus chromosome.
Charlotte is nearing the age of 2.
Two?!
It is hard to believe we have been on this journey that long. What a wild ride it has been.
A few days ago, I watched the following video, in preparation for today.
While watching, I found myself...
...giggling,
"Normal is a cycle on a washing machine."
...
inspired,
"She is going to teach me a whole new meaning of life."
"You will be a better person because of her."
..
but most of all, nodding my head in agreence, because I get it.
"He will be the easiest of your three."
"She will rock that extra chromosome."
"Different does not equal less."
A couple of very wise women I used to teach with would often repeat the quote,
"The only way out is through"
when things got tough. I can't tell you how many times I told myself that in the early days of Charlotte's Down syndrome diagnosis and heart surgery. And you know what, I got through it, and it now seems like a distant memory. So, if I could go back to the day Charlotte was diagnosed with Down syndrome, I would tell myself just that,
"The only way out is through,"
and one day the feelings of anger and sadness will be replaced with acceptance, hope, love and, yes, even
joy.
Lots of it.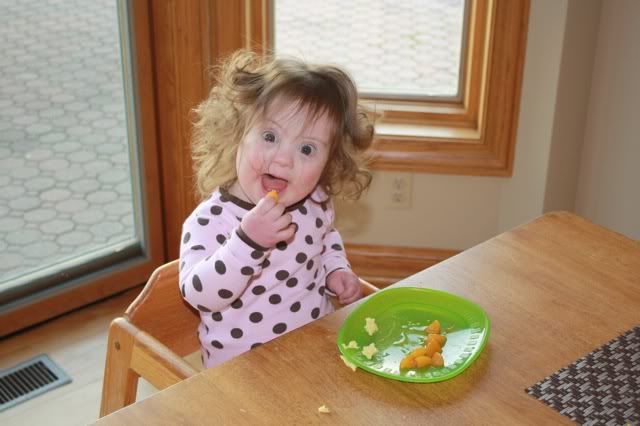 Charlotte has been growing in so many ways lately. I have found myself sitting back and watching her in awe as she now toddles around with a new found independence. Walking, climbing, signing, dancing, interacting with those around her; she amazes me daily.
Down syndrome does not make Charlotte who she is, but rather is a small part of her. A part that may set her a part from her peers, but the way I look at it is we are all different in some way or another.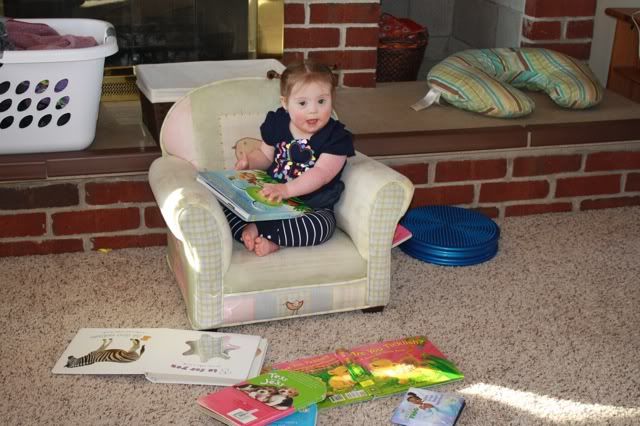 So today, on World Down Syndrome day, I am asking you to embrace difference. Difference is not wrong, and not something we should be ashamed of. Difference is what makes life interesting.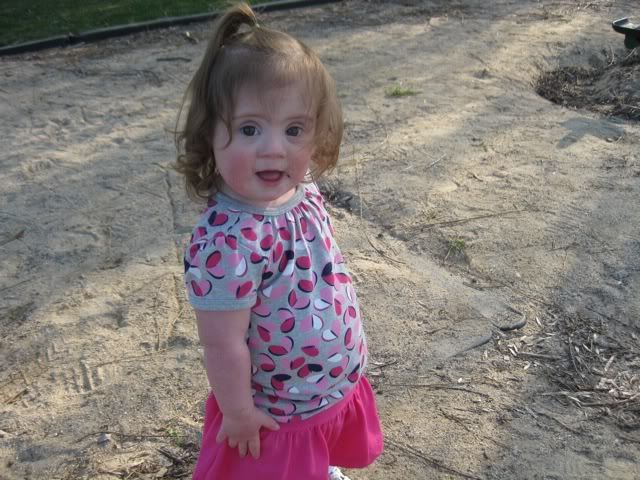 Spread acceptance and awareness today
and
every day. Celebrate.
**Head on over to My Stubborn Little Miss or With a Little Moxie to check out the World Down Syndrome Day blog hop! Happy reading!