Missy and Chris had a "no kids allowed" wedding to attend this past weekend in Chicago, which meant that the Neuharth boys stayed with us for a few nights. Amazingly, it was pretty easy. All five kids were really well behaved and enjoyed each others company. We even took them all to the zoo on Sunday.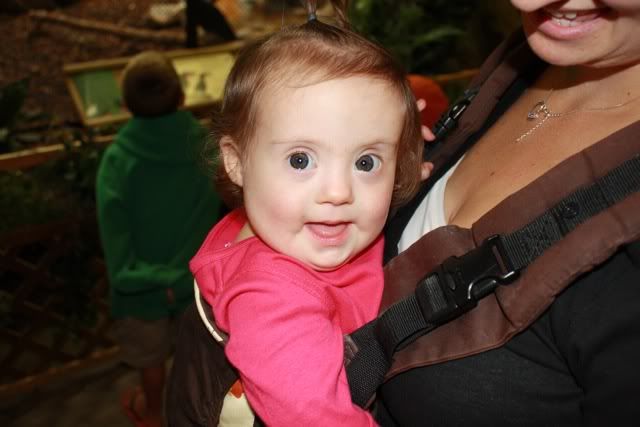 (Highlight of the zoo trip...the beloved prairie dogs are back!)
Charlotte also enjoyed her first ice cream cone. Funny how she knew exactly what to do with it!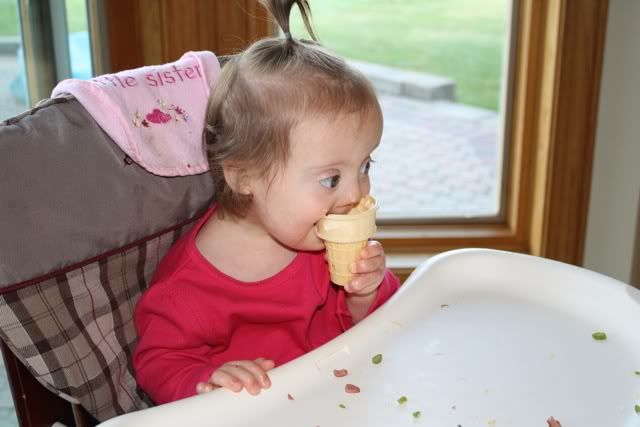 ******
Katherine bus update from Friday: Yes, she did ride the bus on Friday. However, even after calling the bus company, they messed up again and this time dropped her off at our house instead of the correct bus stop. Normally this would have been fine, however, the younger kids and I were waiting for her a couple blocks away at the bus stop (which is where the woman at the bus company promised me they would drop her off!) and didn't realize she was already home, once again crying and upset. Ugh, we are taking a break from the bus for awhile. Katherine has told us numerous times this weekend that she doesn't want to ride the bus anymore and I am not going to push it. Hopefully she will try again in a few weeks.
******
Busy week for us. Will and Sam start school on Wednesday, and I am back to work Thursday night. We also have the kid's birthday party coming up this weekend! Yay!
Have a great short week everyone, enjoy the "fall" weather!