Last weekend we had Katherine and Will's birthday party. We usually have it the last weekend in September, smack dab between their birthdays. However, this year we had to move it up a bit due to a family wedding. The kids didn't mind!
We continued the tradition of holding the party at Kate and Bill's. They spoil us rotten; they throw amazing parties! We started the tradition when Katherine and Will were 3 and 1 (respectively), hard to believe this year we are celebrating 6 and 4.
What a day we had!
There were sno cones...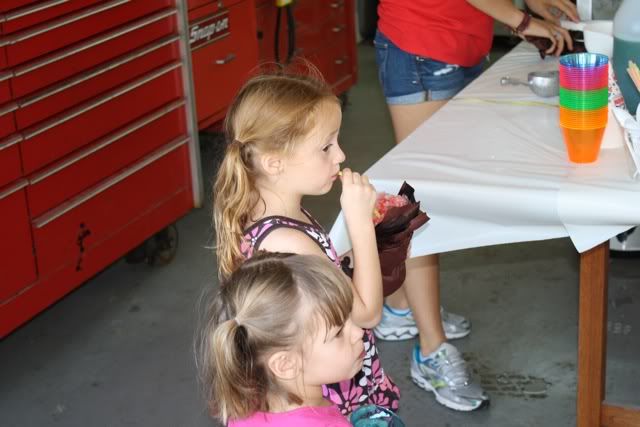 ...and pinatas....
...there was chatting with family...
...and friends...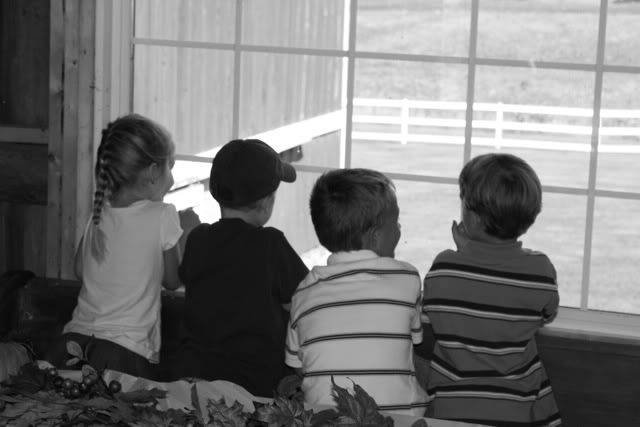 ...there was cake...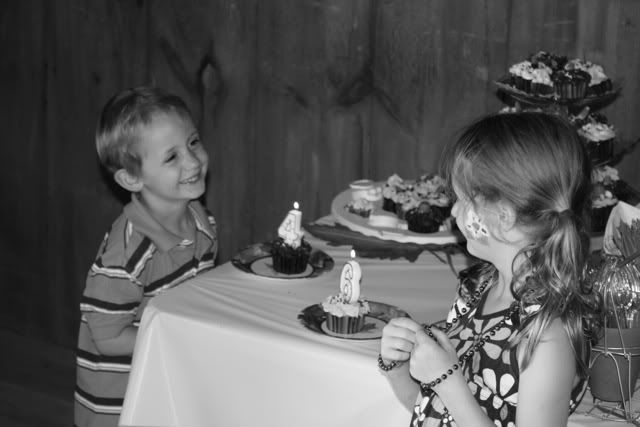 ...and singing happy birthday.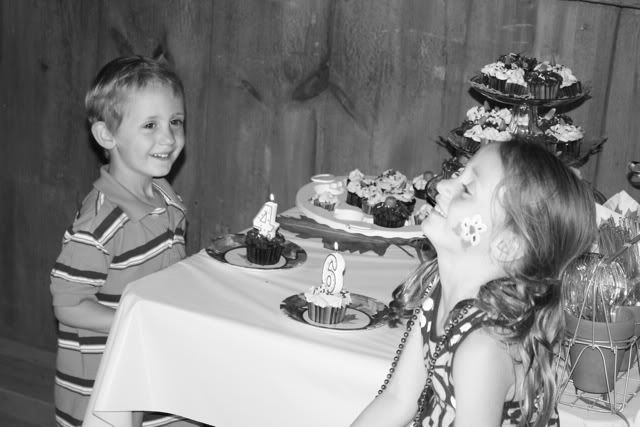 The adults had fun too, as we caught up on the happenings of family...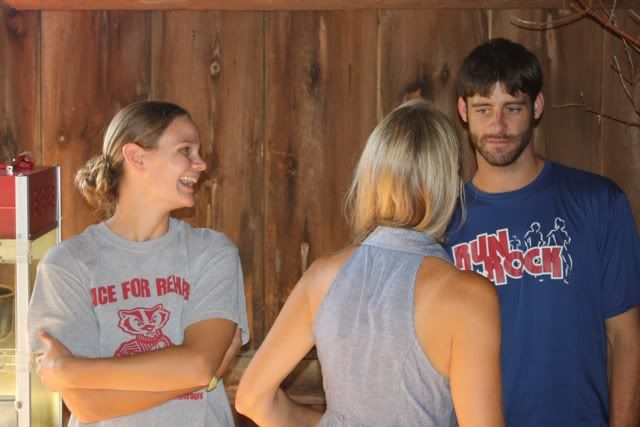 ... and introduced old friends to new.
There were presents...
...and "baby only" bounce house time.
Oh yeah, did I mention the sno cones? Definitely the biggest hit of the day!
Even Sophie had fun. She slept for four days after the party.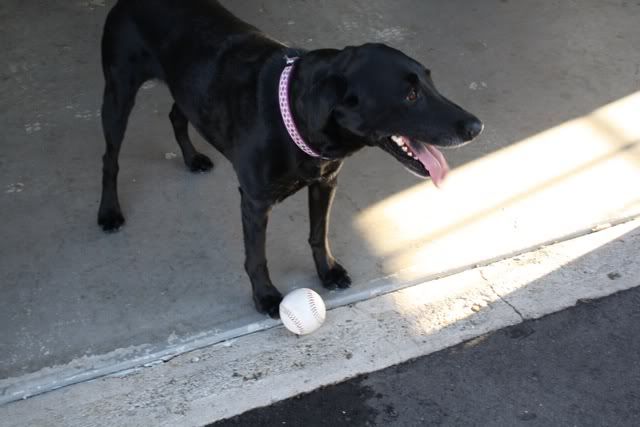 I wish we had more pictures, our camara battery died half way through the party, and once again we had misplaced our charger (hence this post being a few days after the fact...good news though! Found the charger this morning!). We are blaming it on the craziness of our move.
However, I am hoping my brother took some pictures he can send to me. It truly was an amazing, fun, laid back day. Good food, good company, entertainment for the kids...who could ask for more? Last year's party was a bit stress-filled for us as Charlotte's heart surgery was only two weeks away. It was nice to do a complete 180 this year and be completely relaxed, with no worry of impending surgery.
Thank you to all who came to make Katherine and Will's celebration special. They had a wonderful day!!