It is quickly becoming our tradition to let each one of our children pick the restaurant of their choice for dinner the night before school starts. Last week, Katherine picked Noodles. Tuesday night, after avoiding much persuasion from Katherine, Will picked good ol' McDonalds. He can't resist the nuggets, chocolate milk, and a 49er (49er is what we call the ice cream cones from McDonalds...such a great little treat for so little money!).
Because of the special occasion, we let Charlotte have her second ice cream cone in as many days. She is becoming quite the pro.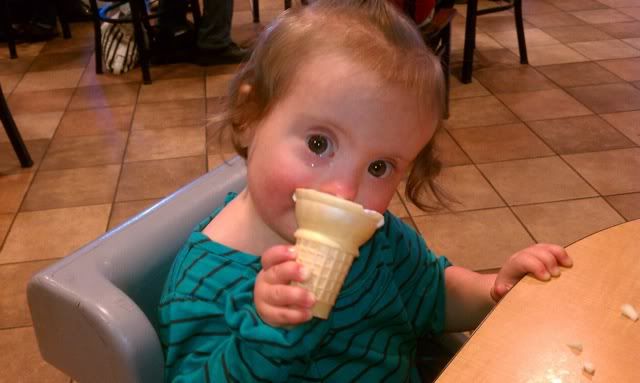 Just be prepared for the fallout when you take away the end of the sticky, mushy mess.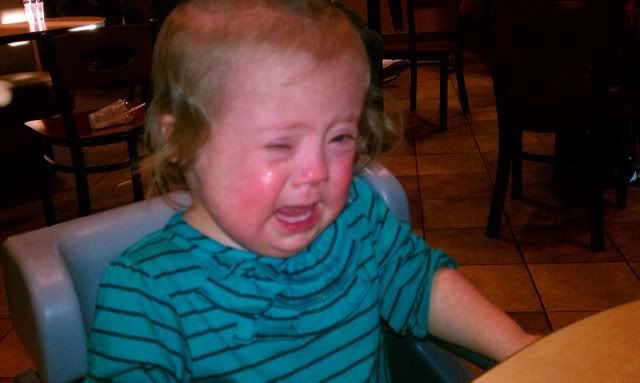 ******
Speaking of the first day of school, check out my handsome little man on his first day of preschool. He did great; such a "go with the flow" kid, jumped right in and had a good time. Hard to believe he is going to be four on Monday!