Last weekend, we had a very important trip to make. We had to go visit Sophie.
Sophie wasn't able to make the move with us to my parents house. They have a very aloof cat who would not have been happy if we brought our 70 pound black lab to stay for the summer. Luckily, Kate and Bill graciously offered to provide a temporary home for Soph.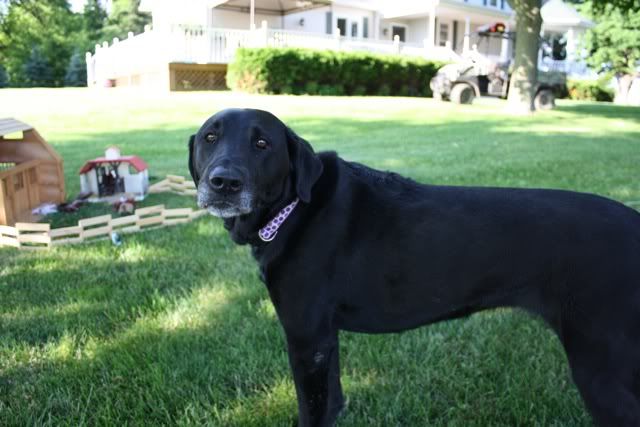 Luckily, frequent visitation is available, and Sophie is in doggie heaven. Acre upon acre for running, and the full attention of two animal lovers. She may not want to come home.
We had a great visit last weekend. The kids love visiting Kate and Bill, and there is always lots to do.
Sophie was excited to see us, and though a bit confused at why she wasn't coming with us when we left, seemed to be in good spirits. Kate made a great dinner, we enjoyed the beautiful weather by eating outside (something not possible too often in WI!). Good company, good food, good drinks.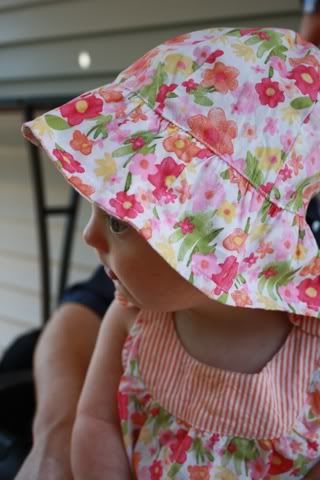 *Notice Charlotte's foot on the table? That's how she sat the entire dinner.
Overall, a great visit. Some good news to share; looks like we may be able to bring Soph home in about a month. If all goes well, I think we have a house! Closing is set for the end of July. We are all very excited to empty out storage and start settling in what we hope will be our "forever house." 3 houses in 7 years, I think we are done :-).
Happy Independence day! Enjoy your weekend!