To stay true to tradition, here is our annual 4th of July pic of the kiddos:
July 4, 2013
Katherine (7), Will (5), Charlotte (3), Jack (2 months)
And for comparison sake, here are 4th of July shots from the past three years...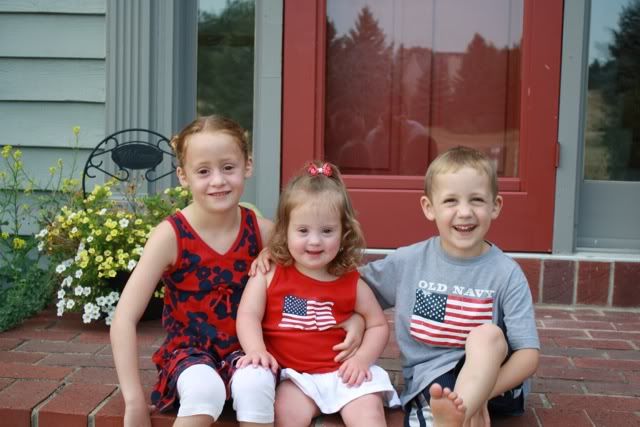 July 4, 2012
Katherine(6), Will(4), Charlotte(2)
July 4, 2011
Katherine(5), Will(3), Charlotte(1)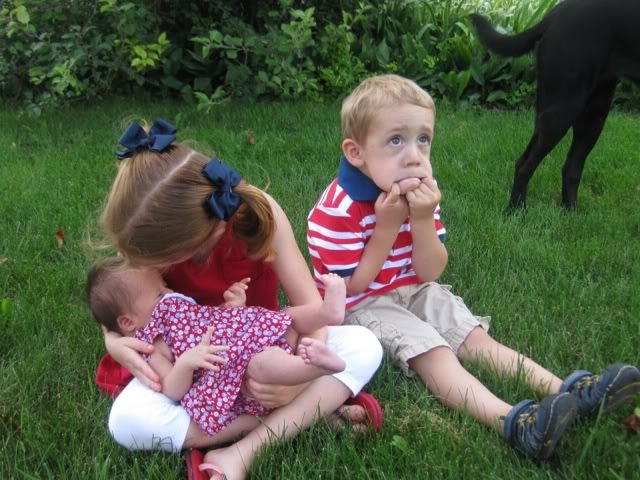 July 4, 2010
Katherine(4), Will(2), Charlotte (1 month)
(one of my all time favorite pictures of my kids; it so accurately illustrates my life!)
I hope everyone had a fun and safe celebration today! We were lucky enough to spend some time with family and friends; Charlotte even experienced her first fireworks show, which she loved.