Anyone have any good tips on how to teach Katherine to tie her shoes? We've been trying for the past couple weeks with little success, and a ton of frustration for both of us.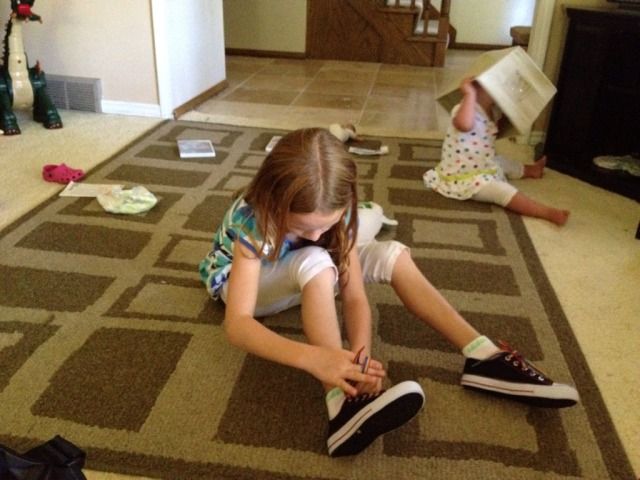 Katherine is used to things being easy for her, and she gets frustrated when they aren't. We need help!
Charlotte's solution? Just wear crocs.