As summer winds down, we are doing the best to enjoy what time we have left. This week has been filled with a couple swimming trips (one including a water park which the kids LOVED!), a few sleepovers for the older two, and lots of preparation for the start of school. I am currently enjoying a cup a coffee while writing this post, remembering that soon my mornings won't be quite so laid back, as they will be filled with lunch making and preschool runs.
Soon, we will pack up the car and head up north for a few days of rest and relaxation (well, as much of that as possible considering we do have three kids...) on the beach. We will swim, tube, eat some good food, and enjoy each other's company. A perfect way to spend the holiday weekend!
Waterpark fun!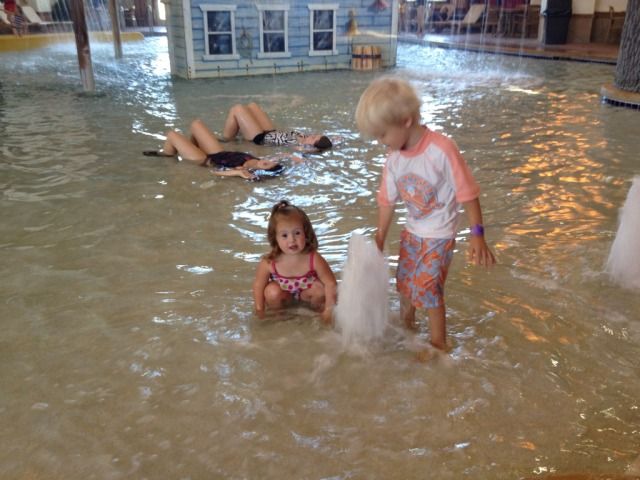 I am always amazed at how much the kid's love the water
.
We skipped naps in order to stay longer at the waterpark; Charlotte was a bit tuckered out by late afternoon!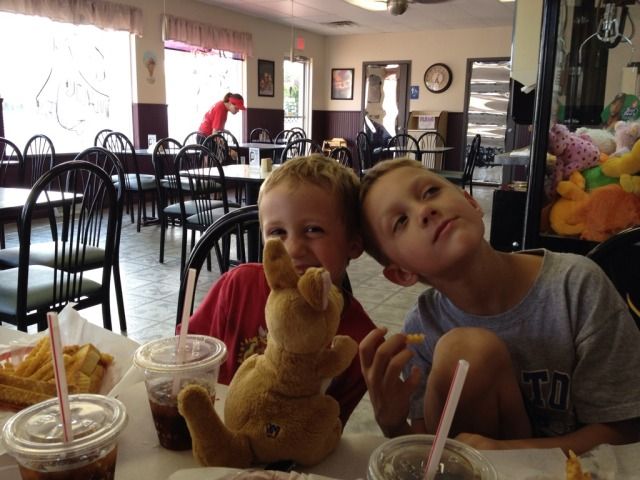 Alec and Will with the kangaroo that a high school kid gave them after winning it from the "giant claw machine."
Little did they know Charlotte's favorite animal is a kangaroo. Fortunately, the boys were okay with her keeping the kangaroo. (Which she has been "hopping" all over the house!)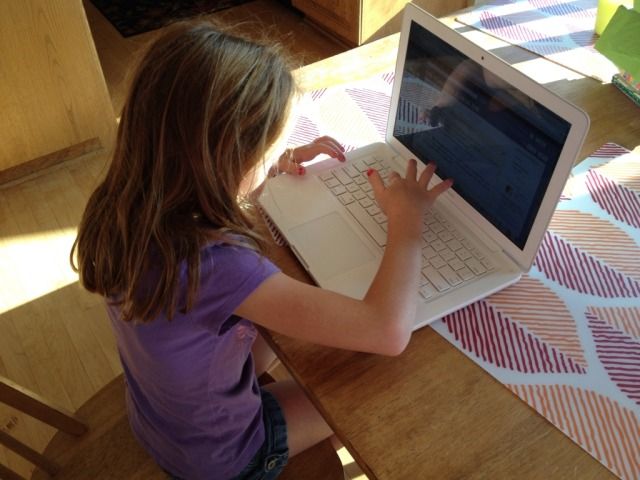 Katherine's new 1st grade teacher sent her an email, to which Katherine had to immediately send a response. Katherine told me after reading it, "Mom, I think 1st grade is going to be a good year for me."
*********
On a completely unrelated note, I read a blog post yesterday that really inspired me and I wanted to share it.
http://momastery.com/blog/2012/08/23/the-talk/
I will be having "the talk" with my children before they start 4K and 1st grade next week. I want nothing more than to raise compassionate children; I believe that this is something that needs to be talked about frequently with kids. As a former middle school teacher, I spent lots of time talking to my students about this topic, but sometimes forget that it is never too early to broach the topic with my own kids.
*********
Happy holiday weekend everyone! I look forward to sharing vacation and first day of school pictures next week!