My blog has been short on written words this summer. I have taken kind of a break from writing; blogging was beginning to feel like a job to me, and when I started to become stressed about not posting a new entry on a regular basis, I knew I needed to step back. I am sure some inspiration for future entries will return, especially with the routine of fall and the kids headed back to school just around the corner, but until I find that, I did want to post a quick update.
We have had a busy summer. Katherine & Will are now finished with all their summer activities; summer school, swimming lessons, zoo classes, soccer camp, and tee-ball are all done for the season. The both really enjoyed all their activities and are already talking about what they want to do next summer. In between all of the scheduled activities we have been busy catching up with friends, visiting local parks, and checking out many of the local zoos/fairs. We have two weeks left until school starts, and the culmination of our summer with be a trip to northern WI with family; something we are all looking forward to.
You may be wondering where Charlotte fits into all of this?! Right smack in the middle. Charlotte has grown so much over the past few months, and I don't mean physically. She has definitely left any bit of babyhood behind and is becoming quite the little lady. Charlotte's only scheduled activities of the summer were her weekly therapies, which were all pushed into one morning a week in order to help with the ease of scheduling for the other two kiddos (the sacrifices of the youngest child!). At first, I was concerned that an hour and 45 minutes of therapy would be too much for her in one morning, but Charlotte did amazing. She has made huge gains lately and continues to love going to therapy. The rest of her time was spent watching many of her sister and brother's activities, playing with friends, and figuring out new ways to cause trouble. She is a very flexible, go with the flow kid and enjoys being in the middle of all the activity.
At some point in the near future I will post a couple updated videos of Charlotte. Her communication skills have really blossomed; her signing has exploded, to the point that she is now putting 2-3 signs together (today she pointed the remote at the tv and signed "baby signing time go!"). She is quite vocal and while she is still only speaking a few words ("sit!"and "dog" being her favorites), she is always chattering.
With fall right around the corner, the start of school means that Missy will be headed to back to work as well. I love when she is off for the summer; we seamlessly shuffle our kids back and forth between houses in order to help each other out with childcare. We talk numerous times per day on the phone, and usually spend many mornings per week hanging out on the patio drinking coffee or at park while the kids play. Tomorrow is her birthday, and I want to wish one of the most important people in mine, and my children's lives, a very happy, happy birthday. We all love you.
An update post wouldn't be complete without a couple pictures....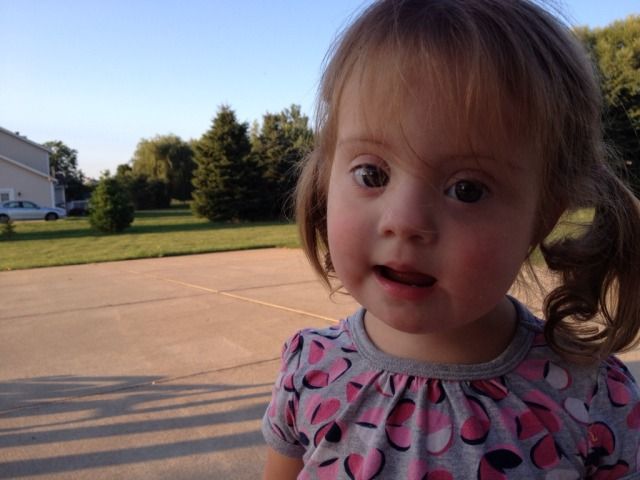 Big-eyed beauty.
Play date with friends.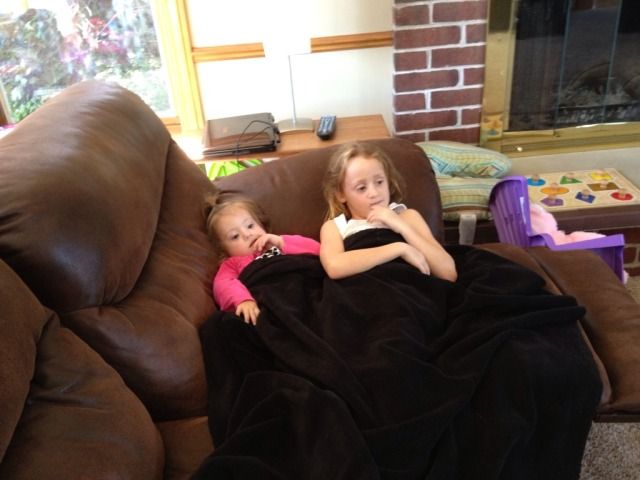 Afternoon rest time.
Happy weekend! Thanks for sticking with me and checking in even though the writing has been sparse!