Last week, we spent a few days in the Dells. We go every year, rent a big condo, and spend a few days watching our kiddos engage in a ton of water play. Our best friends join us, and we truly enjoy our mid-winter chill out time. No need for an alarm clock, fancy clothes or make-up, just a bit of time to forget about life.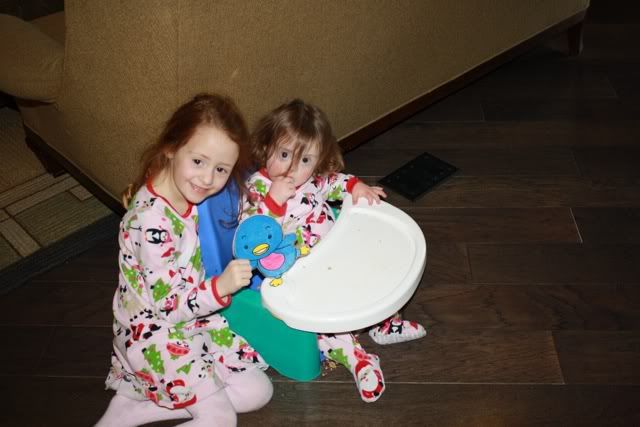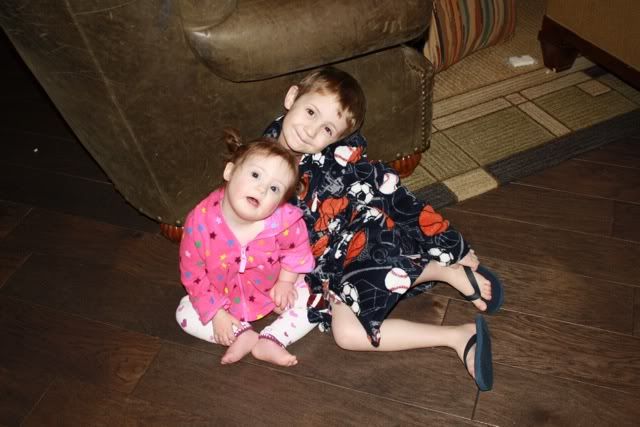 This year I welcomed this break more than usual. I have been feeling a bit frustrated lately with our crazy schedule, and a few days without therapy, tutoring, preschool runs, and everything in between sounded fabulous. We left everything therapy related at home, and let Charlotte truely just "be" for 3 days. It was great.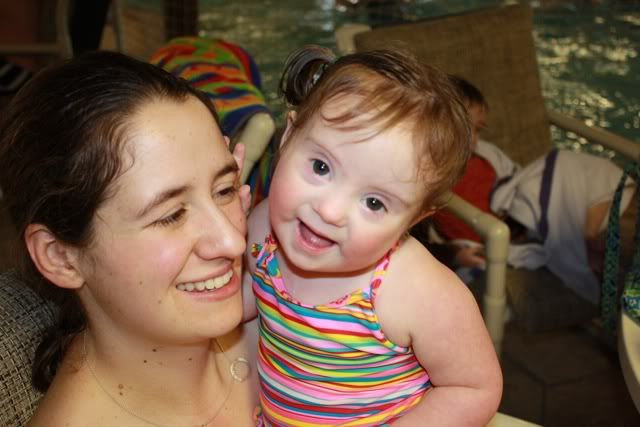 To say Charlotte enjoyed herself is an understatement. She LOVED the water. Her body would tense up and she would squeal in delight as the pools came into view. She butt scooted around the zero-depth pools and relentlessly signed more each time she would find herself at the bottom on a slide.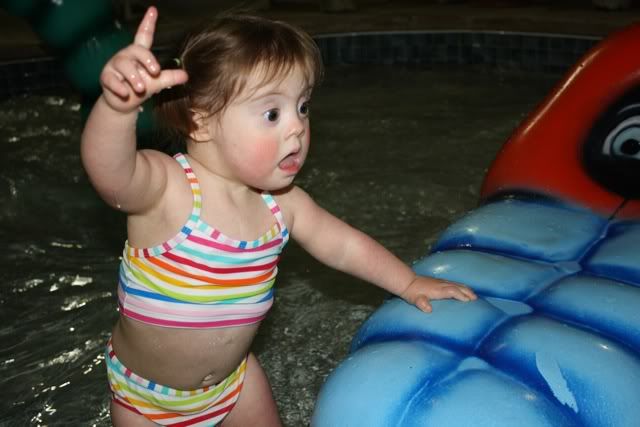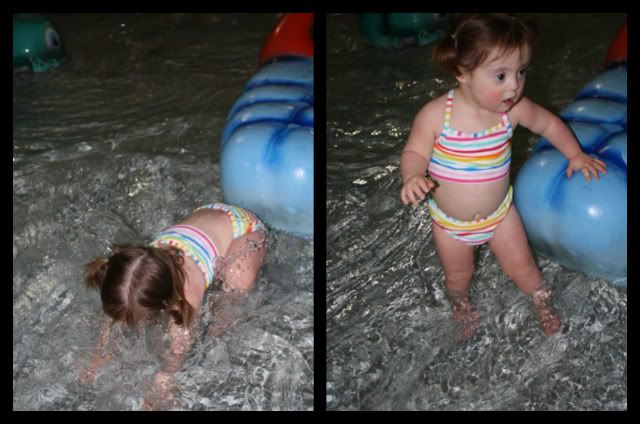 The adults discovered the online game "Words with Friends" and the kiddos relaxed with their own technology in between water park visits. We laughed, ate, drank, and just chilled out. I needed it. We all needed it.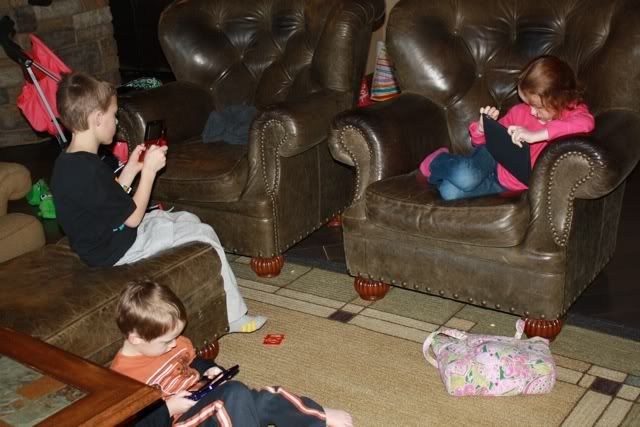 Hopefully this break will give me the strength to make it through the rest of the winter!
My favorite picture from the weekend:
Charlotte is the most verbal, non-verbal child. This is her new "look." She is very expressive, and she knows how to show us what she wants.
She also knows how to show us when she is all done. Folds herself in half and admits defeat.
I'm done as well. Night y'all. Have a great weekend.