Well, she did it. Charlotte (and I!) survived her first day of preschool. And, in true Charlotte style, she rocked it.
Walking Katherine & Will to the bus stop.
I walked her in, talked briefly with her aide and her teacher, and told her I was going to leave but would be back in a bit. Her response? "Kay. Bye! Have a good day!" (I don't like to brag, but as a mom, we are all allowed to at some point, so I just have to say, my daughter has some kick-butt manners.)
Ready to go!
When Jack and I returned to get her a few hours later she was outside playing on a climber with a few of her classmates. Her teachers said she did really, really well and they were impressed by her participation during circle time and at how well she knew her colors (again, I don't want to brag, but if they want to be impressed, ask her to show of her letter recognition skills!). I breathed a sigh of relief, happy to know she hadn't dropped to the ground in protest at every transition like she does at home, and that she was interacting well with her peers.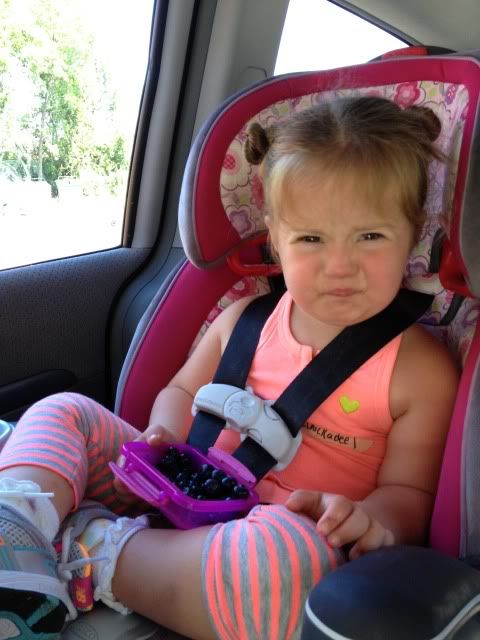 This is the look she gave me when I asked if she was ready to go home after I picked her up.
Katherine & Will had great first days as well. The biggest excitement for Katherine was the realization that in 2nd grade you get your very own assignment notebook. For Will, Kindergarten lived up to his expectations, and he was thrilled to find out that yes, chocolate milk was available everyday to go with his lunch.
A tad bit nervous about this whole Kindergarten thing.
The house is a bit quiet with the older kids in school, but Jack has been keeping me busy. I am very excited to see what this year brings for my 2nd grader, Kindergartener, and preschooler and look forward to sharing in their new experiences!
Stay tuned.