Jack is one week old today. We are adjusting to life with four kids. Mike and I were talking last night and decided this has been one of the loooongest weeks. Things are going alright, but man, we are tired. Four kids, with four different sets of needs including a newborn who only wants mom, and is only content when eating or sleeping and an almost 3-year-old who keeps us on our toes!
But, we are grateful. The stress of pregnancy is behind us. Jack is here, and healthy. We know things will get easier. The older two kids have been awesome, and incredibly helpful. Mike is off for another week and we develop more of a routine with each passing day.
A few pictures from our week....
1 week old!
Our youngest two kiddos like to get up when the sun rises.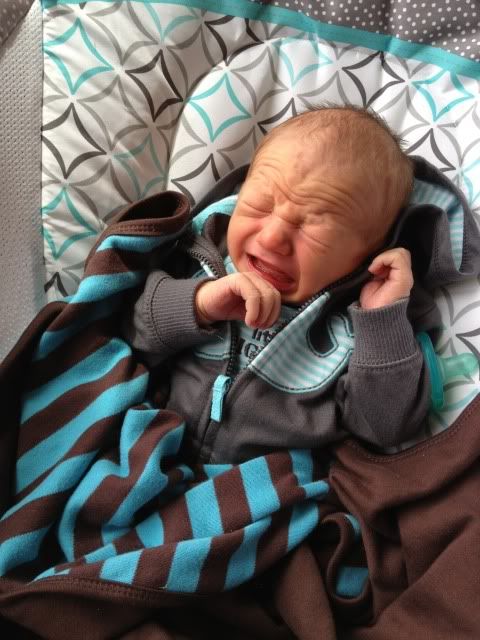 We have seen quite a bit of this this week.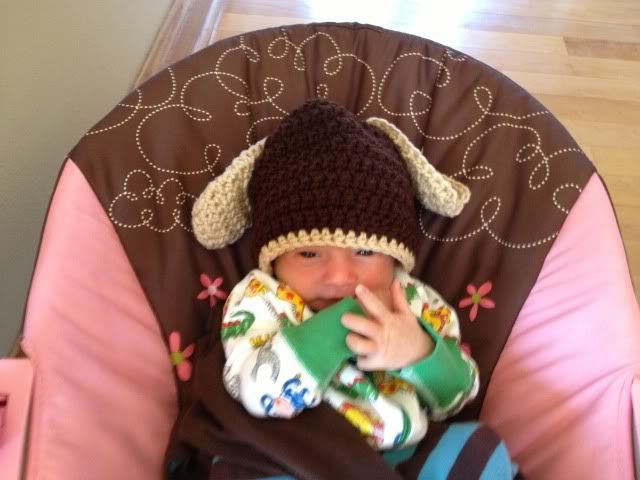 Rocking a cute doggie hat he got from our neighbor.
Katherine comforting Jack while they did a heel prick to check his jaundice level (no worries, all was good!). She is such a little mother to him.
My boys.
Thanks for checking on us, more to come soon!