Today is the first day of school (well for Katherine; Will starts his final year of preschool tomorrow), which means summer vacation is officially over. I am a bit bummed and a little cranky today. I have enjoyed the past couple months; the warmer weather, a more laid back schedule, and lots of fun play dates with friends.
However, before we said goodbye to summer, we had one last hurrah, and spent five days up north with my parents and brother/sister-in-law/nephew. We all had a great time and it was the perfect way to end a pretty relaxing summer.
A recap of our trip....
we fished...
and spent time on the boat...
(Charlotte got angry when she had to get off the boat.)
played on the beach and swam in the lake...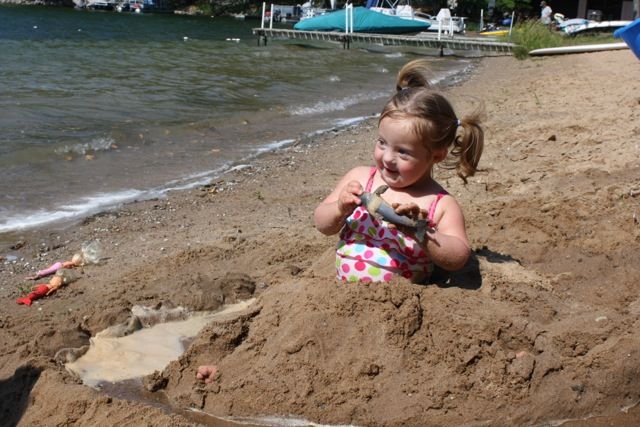 went hiking...
went tubing...
snuggled with Tucker....
and thanks to Erin & Paul, had shoe-tying success!!
All in all, it was a great way to say adios to summer. Until next year...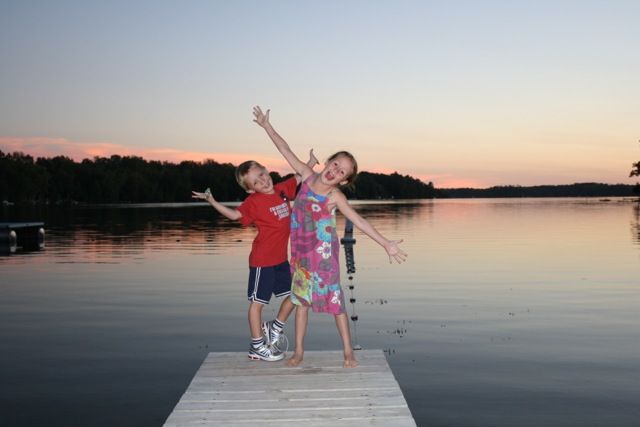 Have a great first week of school to those of you going back. I will be back tomorrow with a few of our first day pictures.