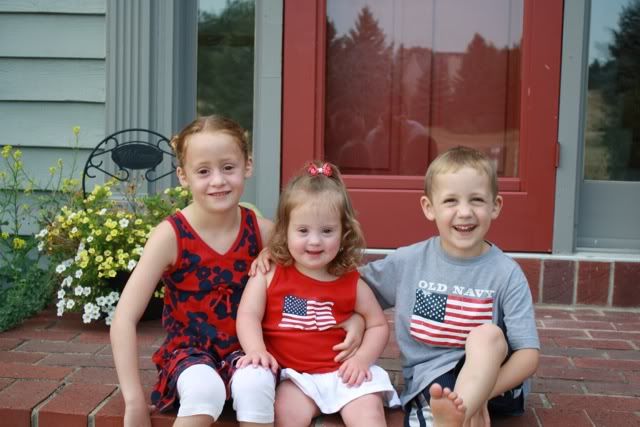 July 4, 2012
Katherine(6), Will(4), Charlotte(2)
And for comparison sake, here are 4th of July shots from the past two years...
July 4, 2011
Katherine(5), Will(3), Charlotte(1)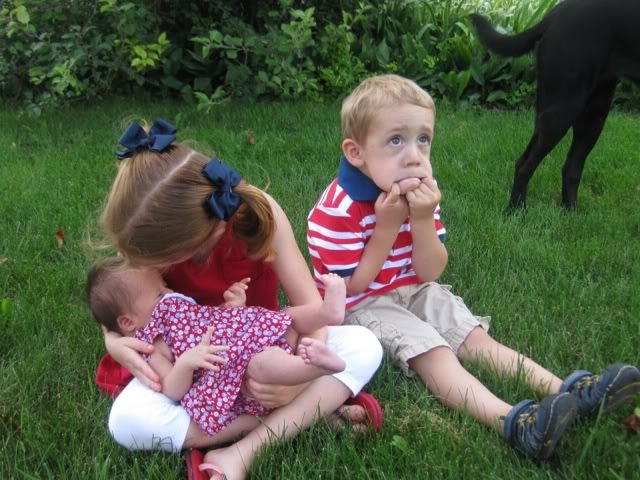 July 4, 2010
Katherine(4), Will(2), Charlotte (1 month)
(one of my all time favorite pictures of my kids; it so accurately illustrates my life!)
Wishing you a fun and safe 4th of July!! We broke a high temperature record in the Milwaukee area today--102 degrees, yikes! Stay cool!