Mike left town for a golf trip this past weekend, however, the kids and I had plenty to keep us busy.
Friday we had a few playdates, followed by a fantastic birthday party with friends on Saturday. I love watching Charlotte interact with her friends; she may not talk yet, but her 2 year-old buddies totally "get" what she means. Sunday we went to see the move
Brave
with Kate & Bill. All three kiddos loved it.
Some iPhone pictures from the weekend: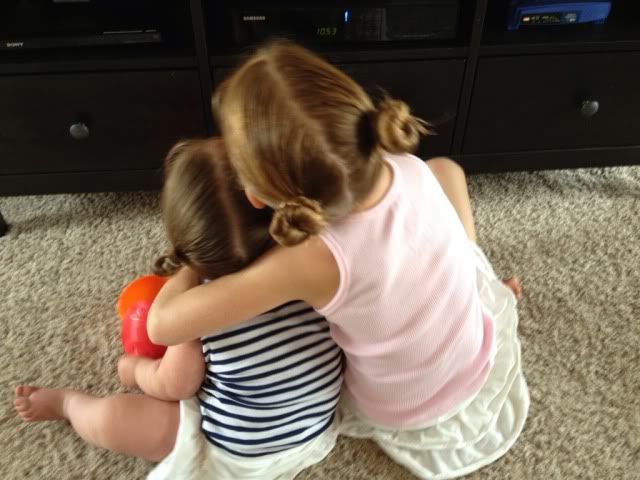 *matching sister "dos"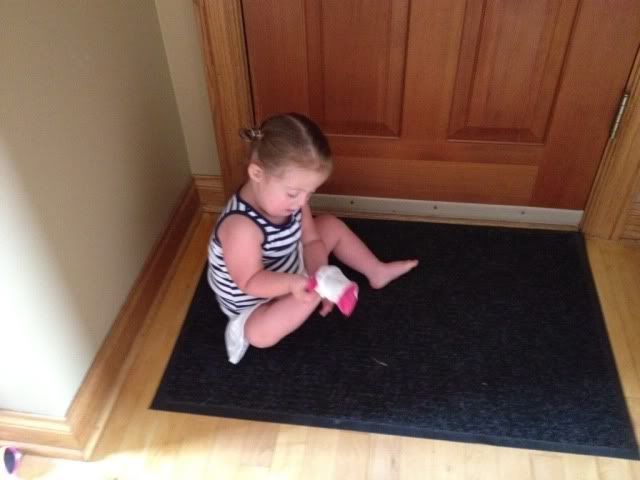 I told Charlotte to go and get her shoes so we could leave, and I found her in the hallway putting on Katherine's socks. This girl has some mean fine motor skills.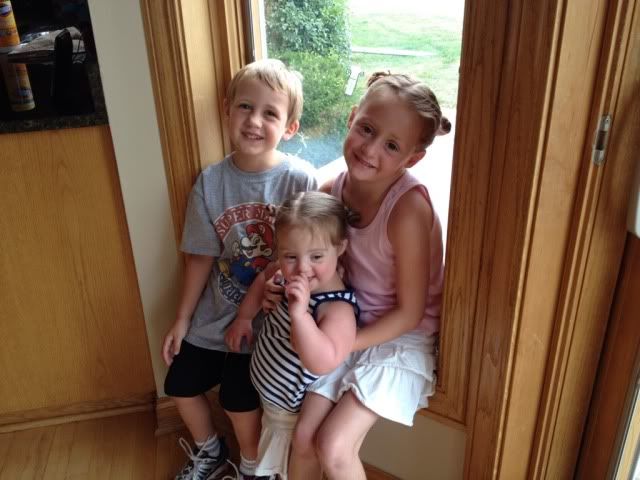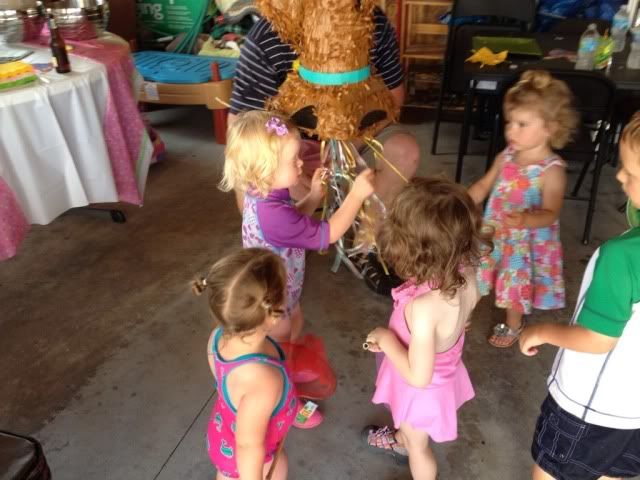 The little kid pinata, Charlotte got right up in there...
.
..and stuck her net right under the pinata. She let the other kids do the work while she waited for the payout. Great technique, if I do say so myself.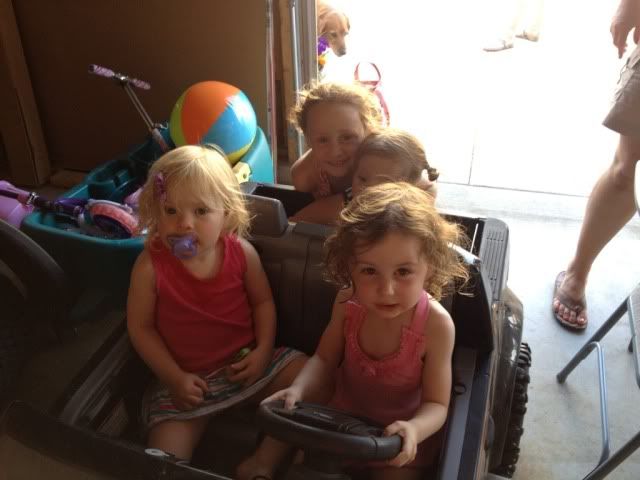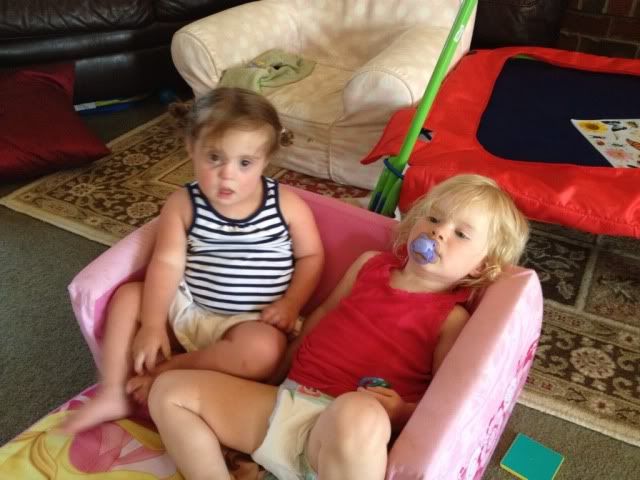 Charlotte and the birthday girl, both exhausted after a long, fun day in the sun!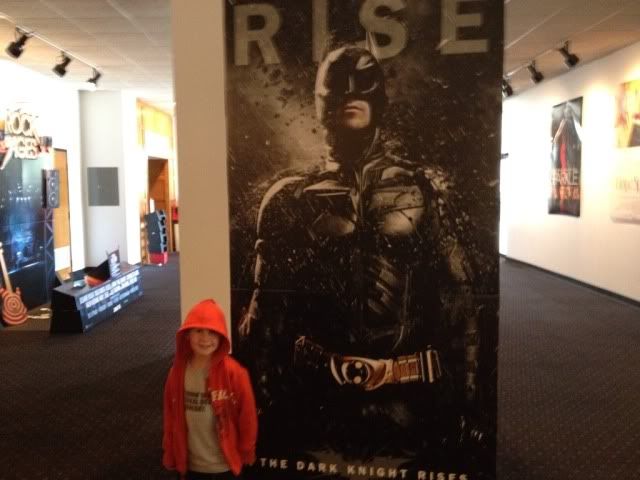 No, we didn't see the Dark Knight, but Will insisted on getting his picture taken with Batman.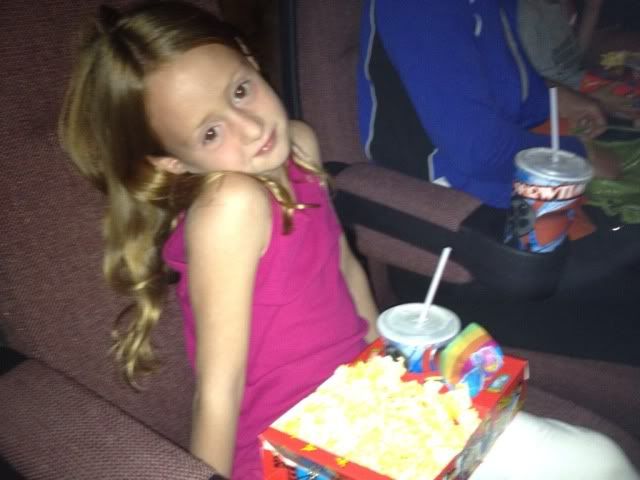 Exhausted after a loooong weekend.
I wish you a fun, safe 4th of July week! If you are local, stay COOL...these 90 degree days with no rain in sight are becoming painful!