What have we been up to? LOTS. We have not had a whole lot of down time around here, but have been enjoying lots of fun summer activities and a change of pace from our school year schedule.
Katherine started summer school this past week (before you think I am the meanest mom ever, know that our summer school program is awesome, and she is able to take tons of fun stuff--currently she is taking "Surprise Party," "Books and Cooks," and "The Magic School Bus." She is loving every minute of it!), and Will attended Safety Town. In addition to that we also...
...went to see my niece's dance recital at UW-Whitewater, were Mike and I met over ten years ago. I took Katherine to show her the dorm we lived in.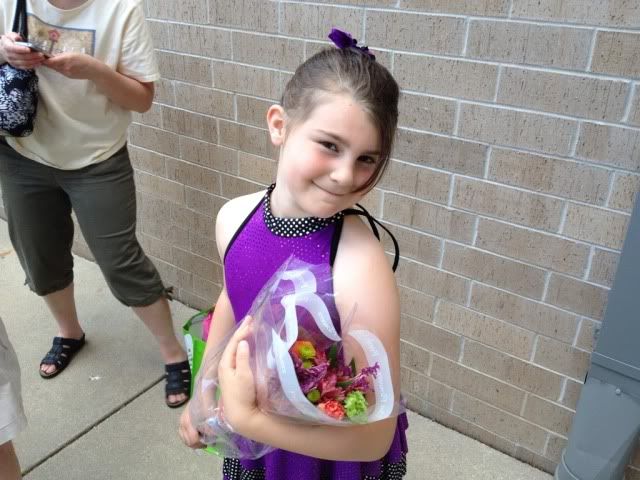 ...Charlotte has been busy playing with all her new birthday toys (lots of new baby dolls, which she LOVES, I will post a video of the creepy baby my parents bought her soon).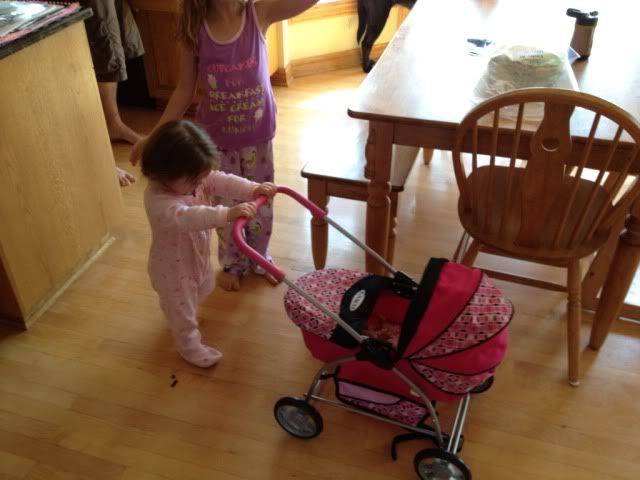 ...Katherine was not happy to find out she would have to have another tooth wiggled out by the dentist, though was thrilled to find the tooth fairy left her $5 in quarters (no, the tooth fairy here is not rich, just gives a little more when needles are involved!).
...Charlotte was thrilled to test our her new carseat and finally be able to face forward and see the world the way the rest of us do (she really enjoys the cup holder as well!).
...all three kids (and Missy's kids) started swimming lessons this week, and are loving it.
...Will started his summer t-ball league, with his good friend, Lilly.
The whole family went with to watch, and Katherine entertained herself by taking pictures with my cell phone. Afterwards, we started the tradition of a McDonald's ice cream cone (affectionately called "49ers" in our house because they are 49 cents)on the way home. Charlotte christened her new carseat with one of her favorite treats.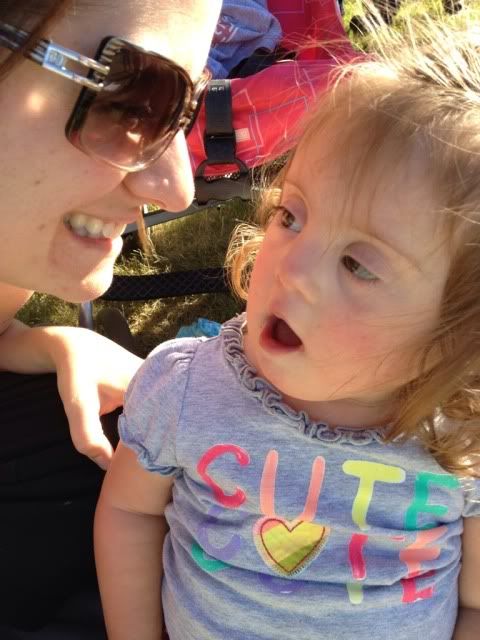 ...we hit the park with some good friends.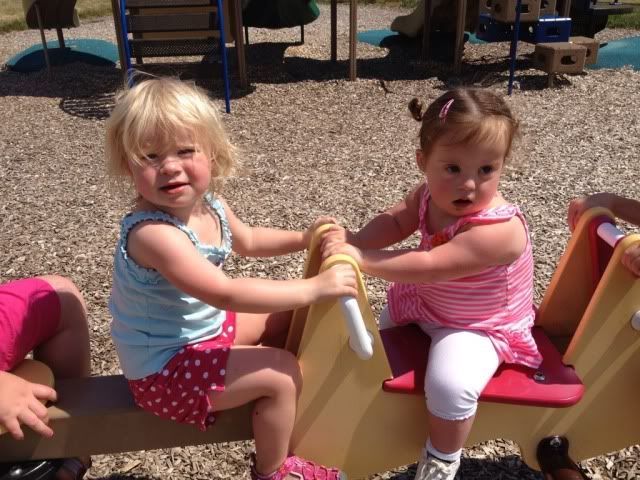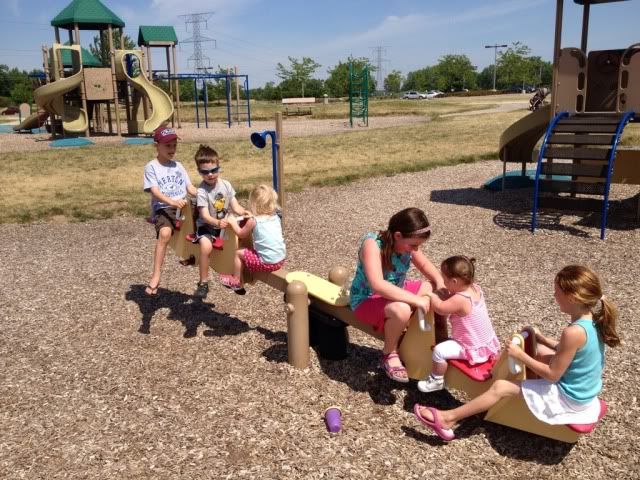 ...and enjoyed a few lazy afternoons at home (don't mind our burnt out lawn...is it ever going to rain?!).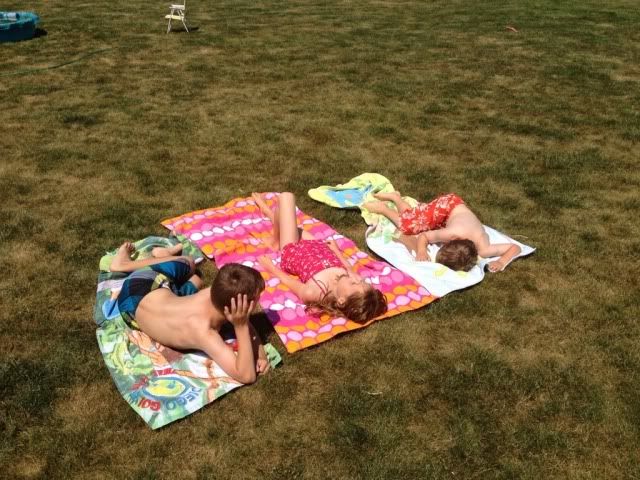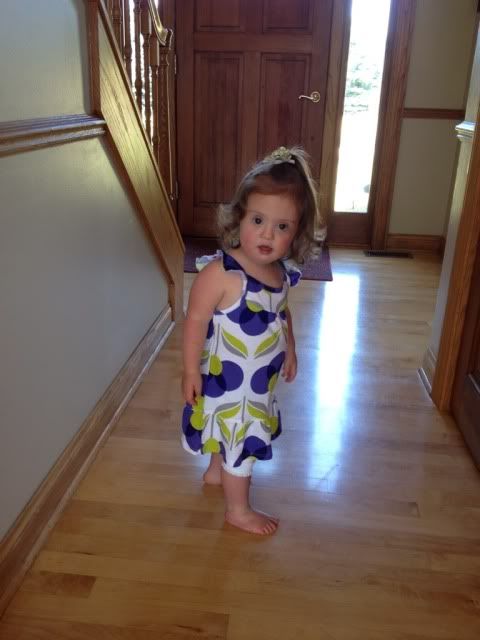 ...and finally, this morning we took our three water-loving children to the beach. I have a feeling we will be spending a lot of time there this summer.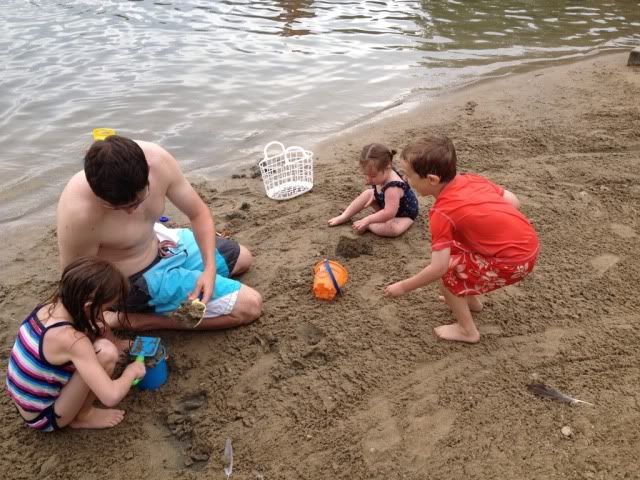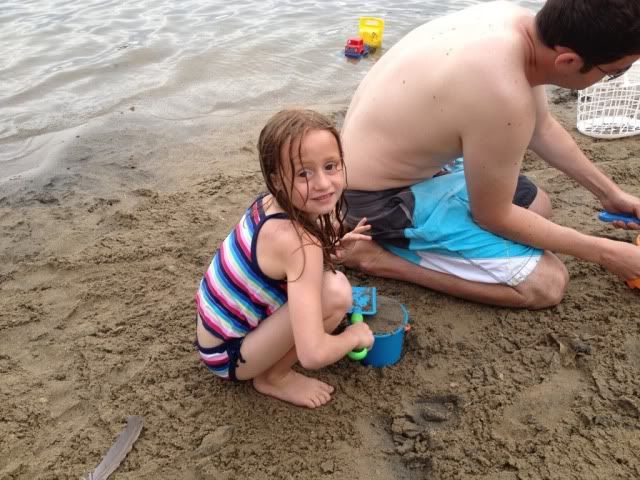 So far, I'd say we have been having a great summer. How about you? What did you do to keep busy this week?
My goals for this next week include getting thank yous written for Charlotte's birthday, finally starting my graduate class work, and experimenting with photoshop in order to figure out how the heck to make a collage look decent. We are also going to the Brewer game on Wednesday with good friends; together we have six kids ages 6 and under. Are we nuts? I'll let you know.
Take care, enjoy your weekend!