Charlotte and her buddy Max are only six days apart in age. We went to Max's birthday party last weekend, and the two almost two-year-olds had a blast in the bounce house.
While the little ones were bouncing, Will enjoyed getting inked by Max's dad.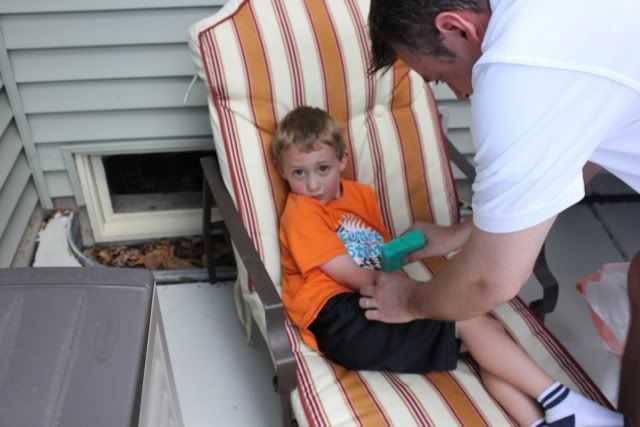 Charlotte and Max will be able to experience more bounce house fun this weekend at Charlotte's party. Preparations are in high gear around here! We have had a big week of birthdays; last weekend we celebrated Max's and my father-in-laws, Tuesday was Sophie's (the dog..yes, when you have three children you are forced to celebrate the dog's birthday, complete with cake of course!) birthday, tomorrow is my birthday, and Saturday is Charlotte's...I may have to up the mileage during my morning runs to make up for all the cake!