Charlotte loves to be outside! She shimmies her way in and makes sure she gets to do exactly what all the big kids are doing. Who needs therapy when you have older siblings and their friends? I am pretty sure she learns more from them then any amount of time spent in therapy!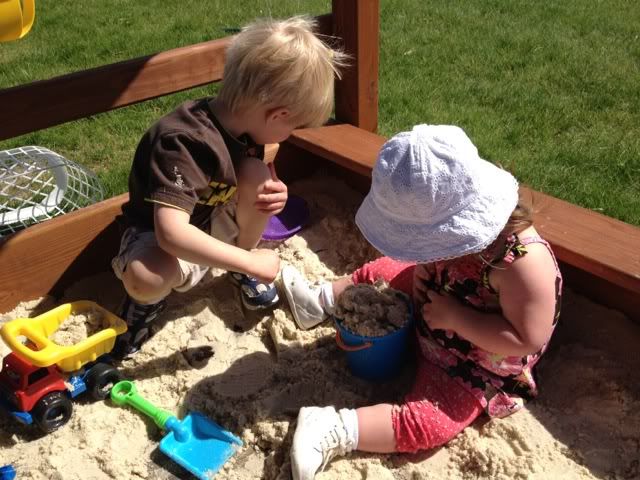 Helping Dad fix the law mower.
Notice how she isn't looking at the camera in any of the pictures? This girl is on the move, and when she is awake, she is never sitting in one spot long enough to get a good picture. She definitely keeps us on our toes!!
If you are from around here, enjoy the beautiful weather this weekend! Lots of outside play for the kids and yard work/planting for Mike and I planned for our weekend.