The day after Charlotte was born, driving home from the hospital, I was on the phone crying uncontrollably. I was trying to make sense of the words the pediatrician had just spoken to us, "I think your daughter has Down syndrome." The voice on the other end of the line, also shaky from tears, said "I don't know what these next few days, weeks, even months will bring, but I do know one thing. Next year at this time we will be celebrating Charlotte's first birthday, and I know that everything will be okay."
Tomorrow is party day. We spent the day preparing....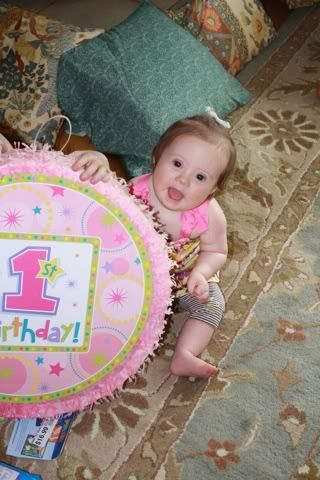 Pinatas are filled,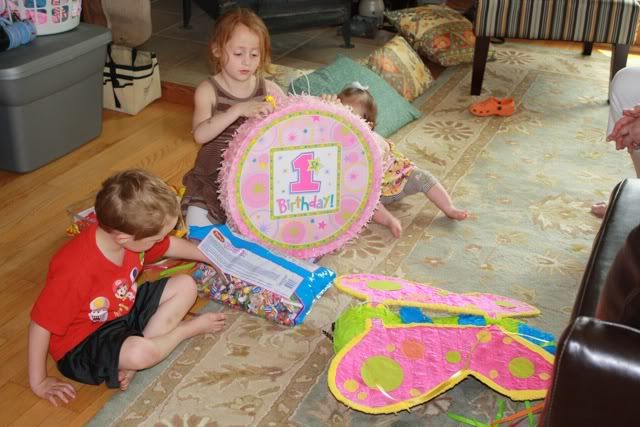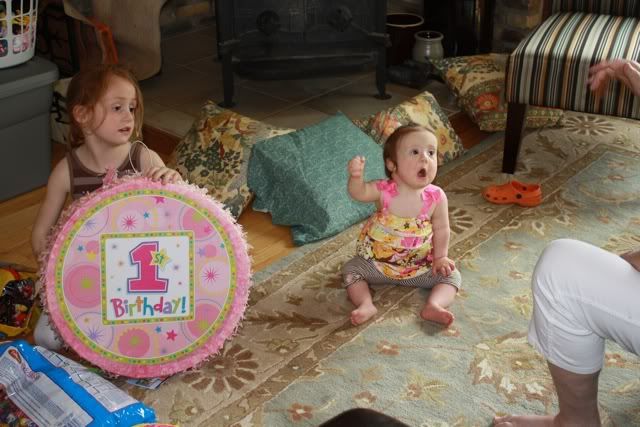 Cupcakes are decorated,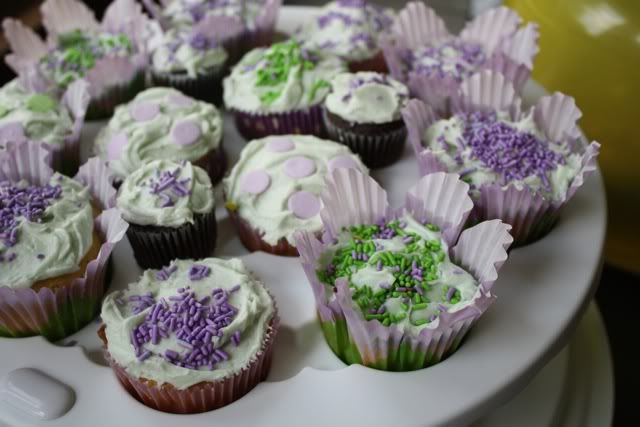 Decorations are hung,
We are ready. More than ready. Bring on the celebration!
And guess what? She
was
right. We
are
okay. More than okay. Life is good.
Kate was right.