Some pics from my phone this week (which accounts for the poor quality!):
Headed to MN to surprise Grandma Jill for her 60th birthday!
Swimming with daddy at the hotel pool.
American girl doll ear piercing (yes, something that crazy does exist!)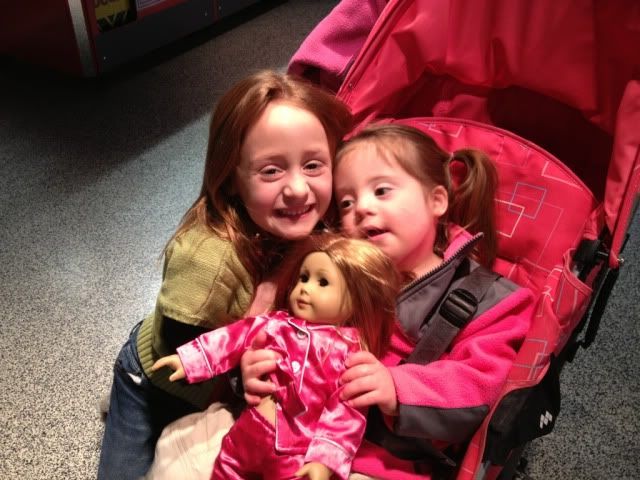 Trying to get the little girl to sleep at the hotel was quite the feat.
Hi!
Dress-up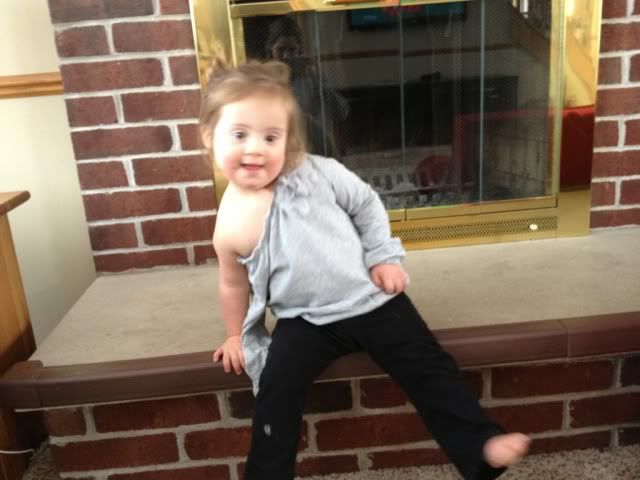 She thought it would look better as an off the shoulder shirt.
Blowing kisses.