I am loving the unseasably warm weather.
Will's footwear choice yesterday: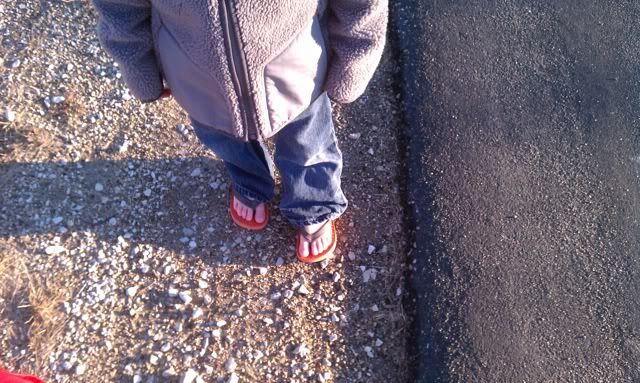 Katherine has been coming home from school with muddy snowpants and boots,
Even Charlotte longingly looks outside wanting to go and enjoy the 50 degree temps!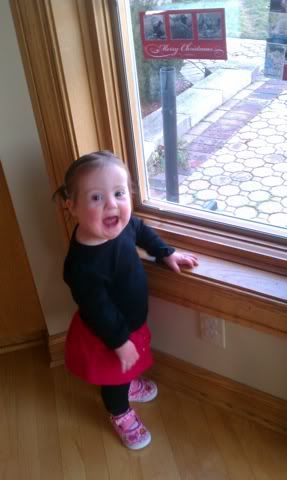 Unfortunately, the end is in sight. Snow is coming tomorrow, potentially a whole bunch. Back to reality.